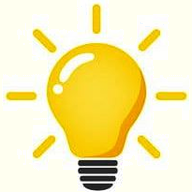 Whatever I Fancy Blog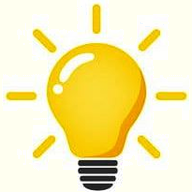 still hoping with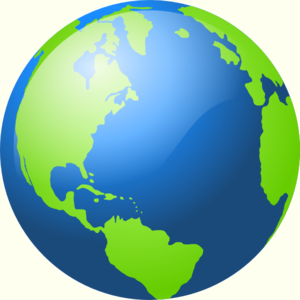 Climate Blog UK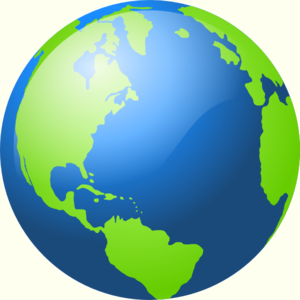 and soldiering on with

Coronavirus Blog UK

Comment | Opinion | Questions

[Entries are in reverse date order, newest at the top. Comments and contributions are welcome, to the email address at the bottom.]



Wednesday 26th January


Happy Birthday to our son Ben 🍾🎂🎸💖

I've got yards more #PartyGate material. But somehow I can't bring myself to post it as we have, among other things, the threat of war in the Ukraine, the potential for, in Biden's words, "the largest invasion since World War II".

Or maybe I should. It's a measure of the Boris shambles that while troops assemble in central Europe all the focus is on cake in the UK. Has the PM engaged Putin to divert attention from Downing Street festivities?

So I will. As a reminder of how Boris - ironic that he should be a huge fan of war leader Churchill - gains the trust and respect of the nation.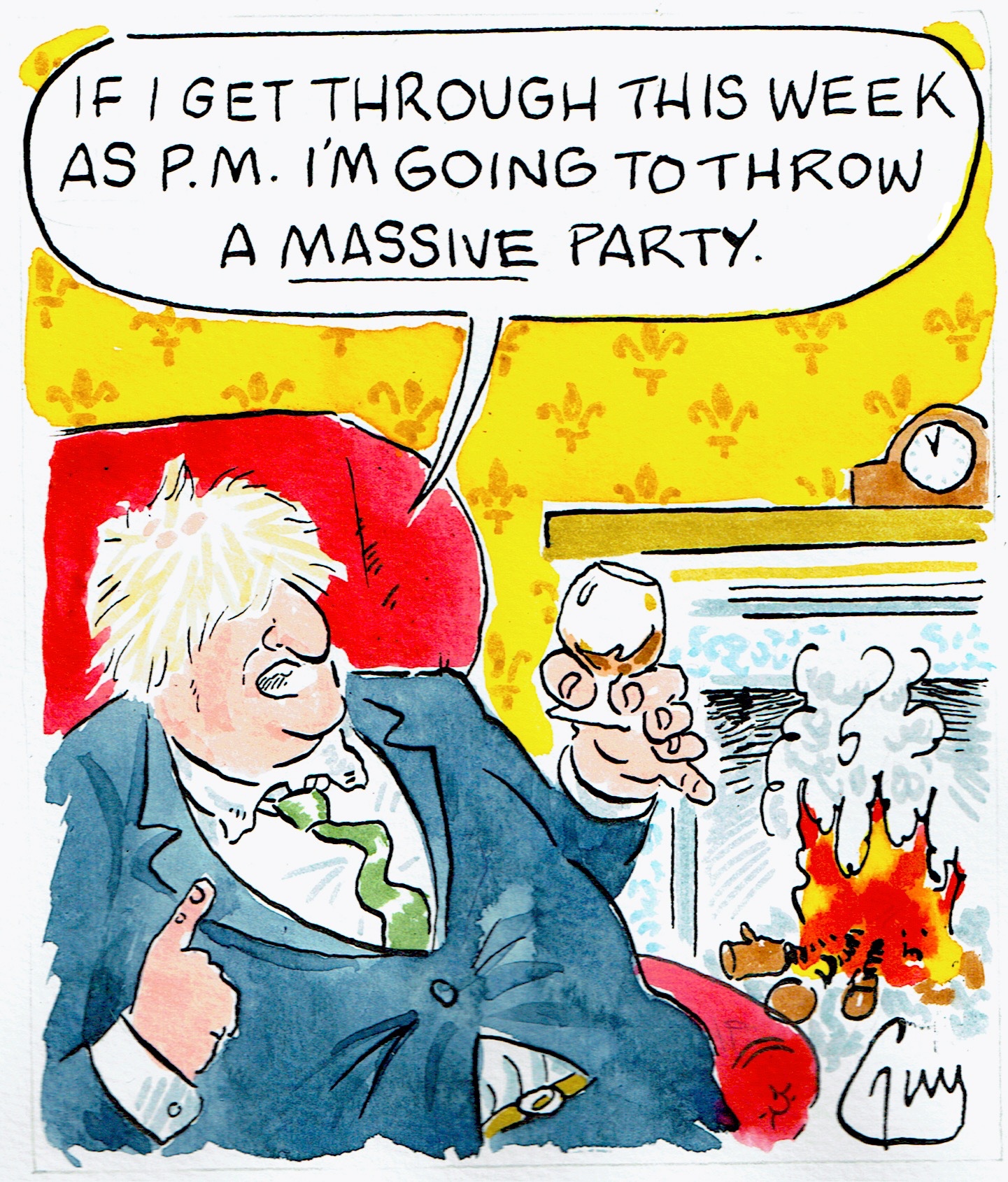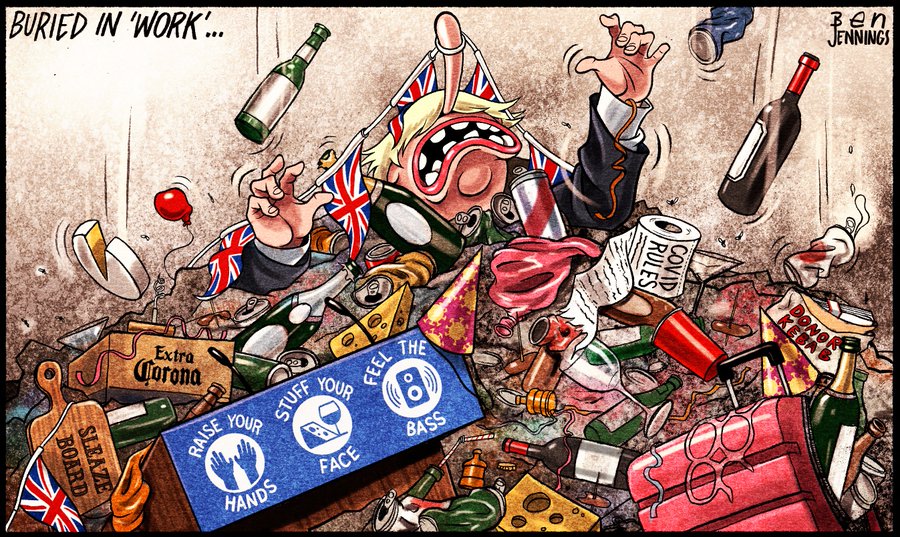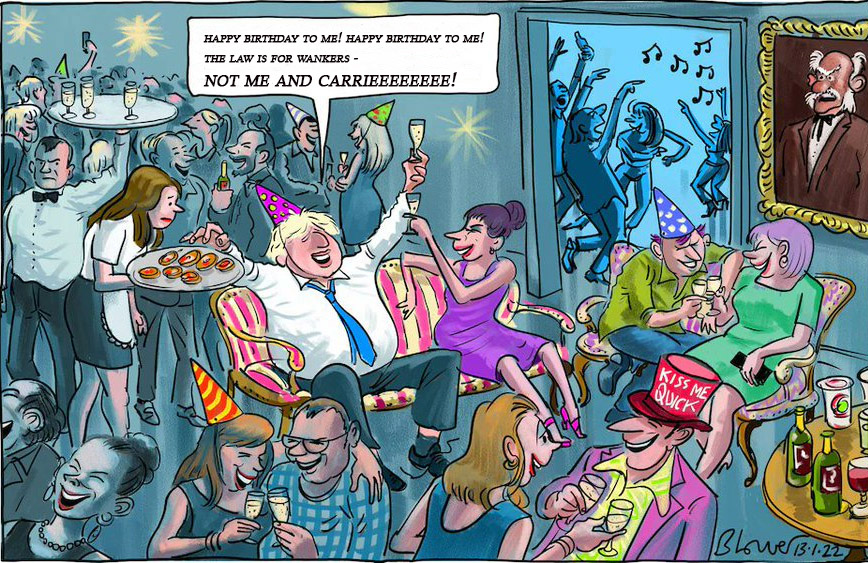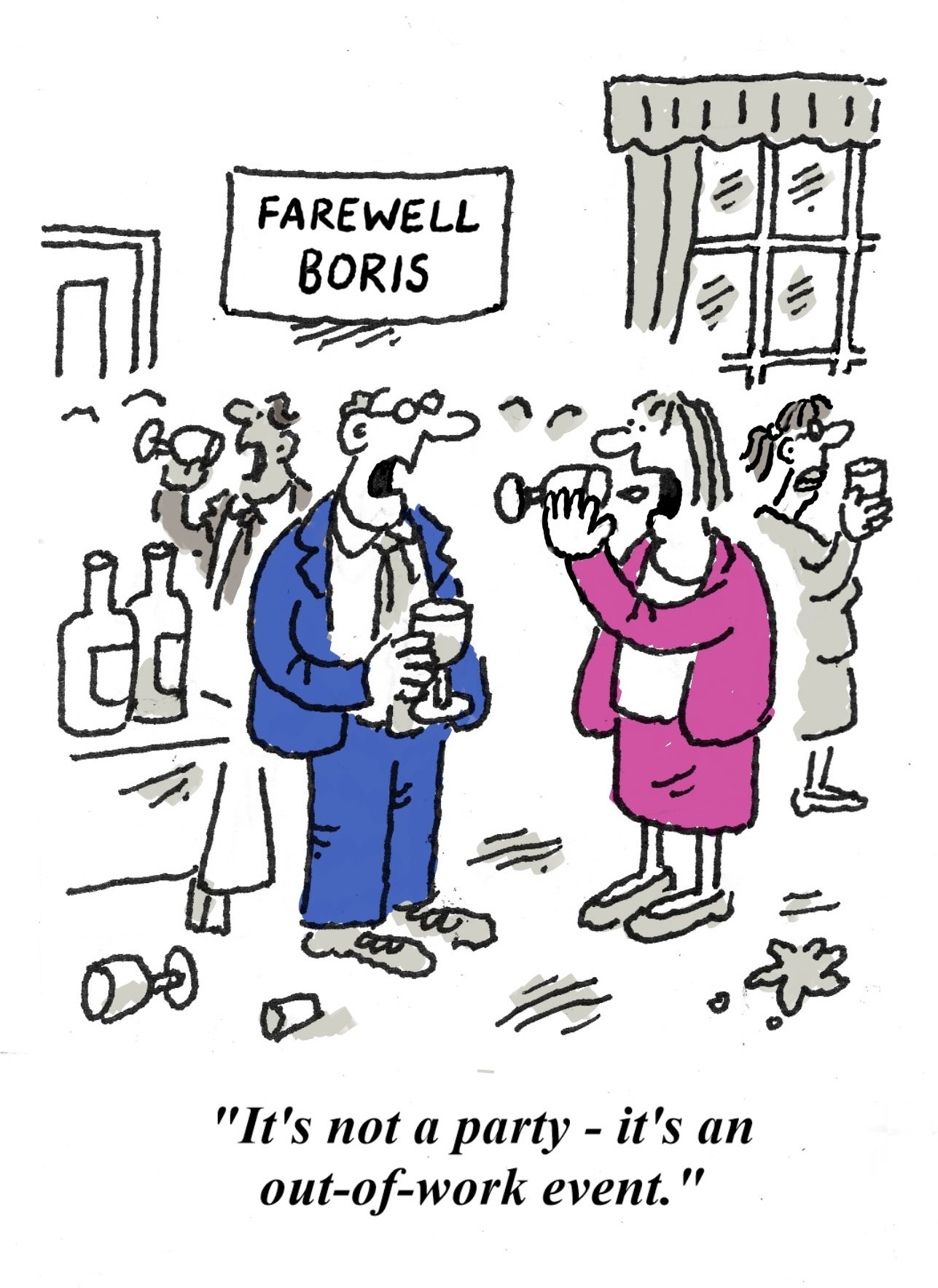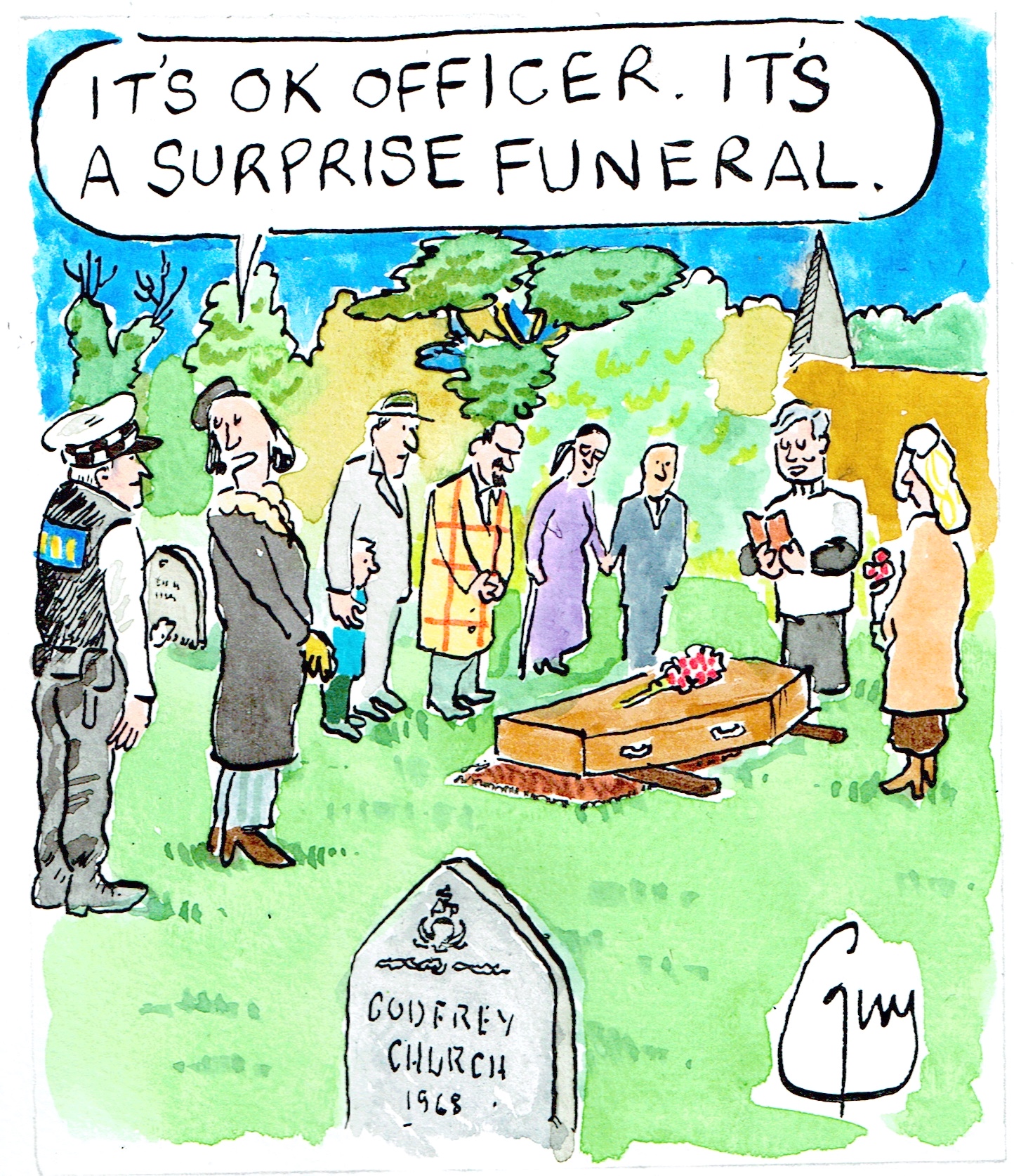 Tuesday 25th January


New Zealand Prime Minister Jacinda Ardern has postponed her wedding. Video courtesy of The Guardian:


"I am no different to, dare I say it, thousands of other New Zealanders who have had much more devastating impacts felt by the pandemic, the most gutting of which is the inability to be with a loved one sometimes when they are gravely ill. That will far, far outstrip any sadness I experience.

"Such is life."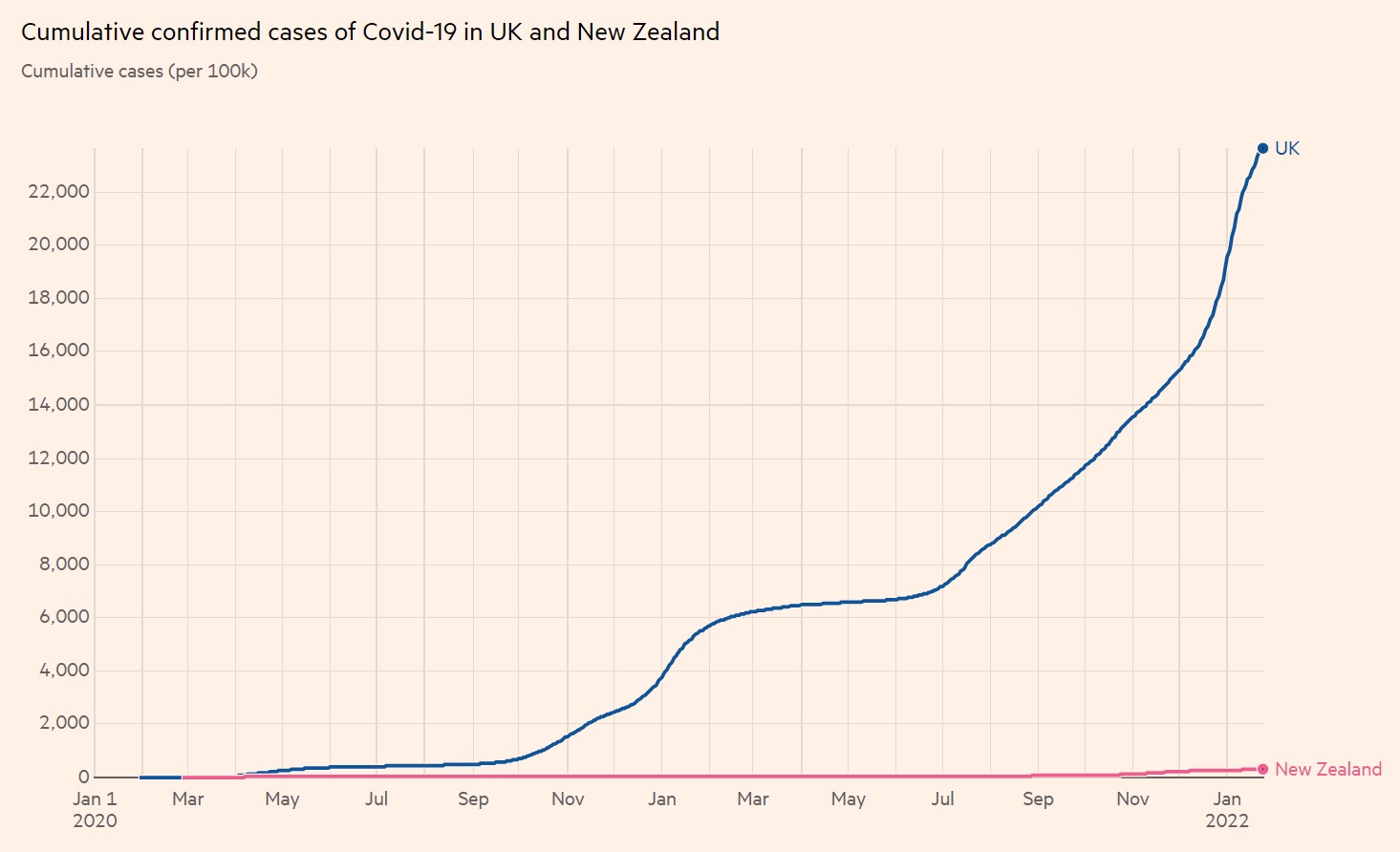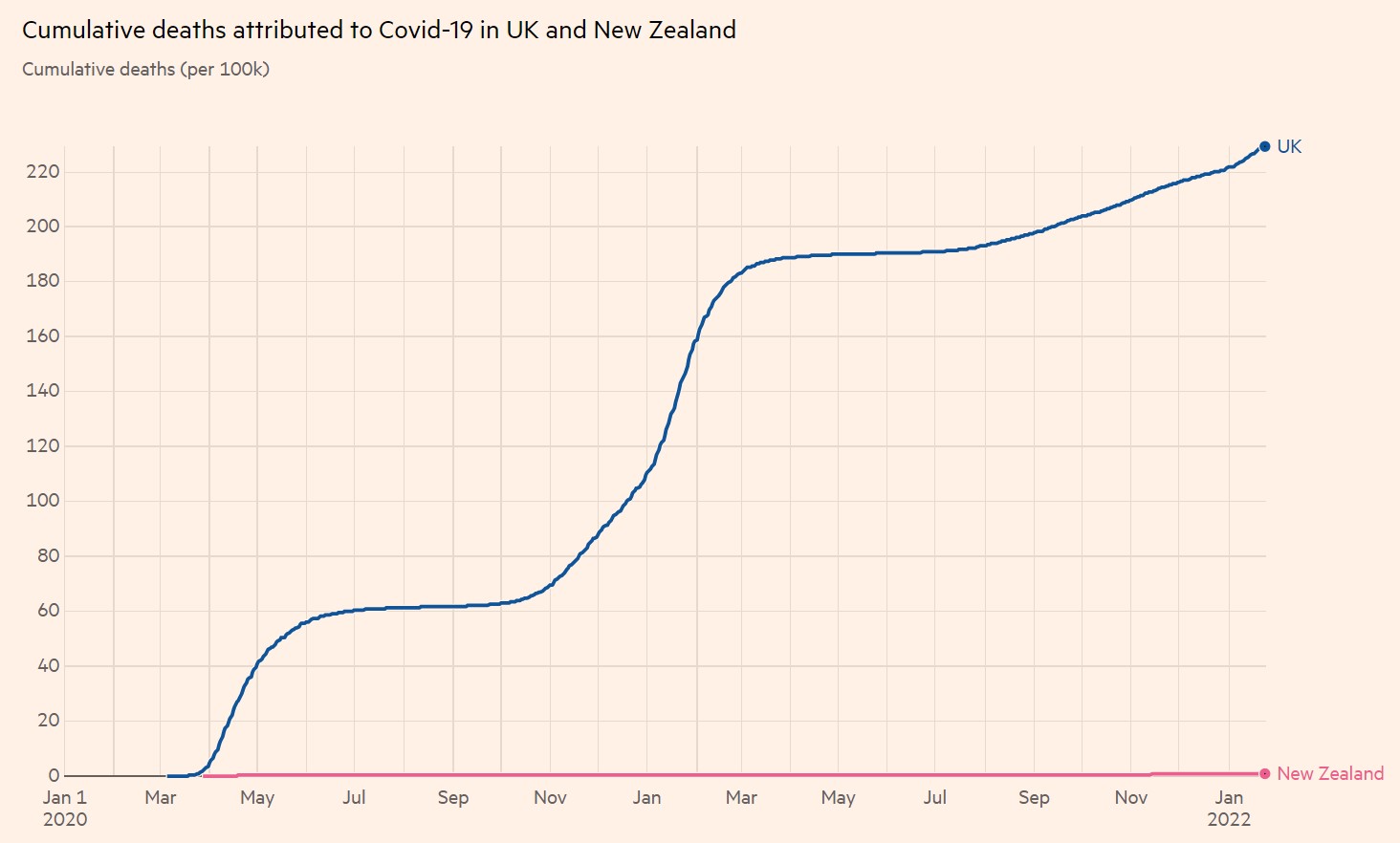 Leadership, eh? Same rules for all. No parties. "We're doing this for one another." With a smile.

Monday 24th January


Despite my declaration of blog change yesterday, there are some things I won't abandon. Jokes. Is it a British trait that we mitigate grim news with humour? Not tragic or evil events, of course, but scandal, hypocrisy, inept government? No, it must be universal. We don't have exclusive rights to irony and satire. But we are good at it.

Here's a post-Brexit comment on our new isolationism:



Sunday 23rd January


Today I'm serving notice - to the select band of my loyal readers - that I'm scaling back on this blog, at least in its current focus, or lack of it.

I have some other things to do. It's a change of emphasis, how I spend my time, for survival, although that sounds too dramatic.

I started blogging on 30th October 2019 with my take on the UK General Election, 816 days ago. Then the pandemic hit, followed by the rise in climate awareness, culminating in the Glasgow COP26 summit. Hmmm. What a shambles that turned out to be. Check out the column-inches or air-time currently devoted to the future of the planet. Negligible.

The blog was a way for me to process, perhaps even withstand, the events of the day: the madness of Brexit - "Take Back Control" 🤬; the squalor and divisiveness of the Corbyn-Johnson electoral contest - "Get Brexit Done" 😡; the unprecedented global grip of a virus; and the urgency of a response to environmental catastrophe.

For long periods we were shut indoors. It seemed perfectly acceptable, even useful, to pass significant amounts of time devouring national and world events via a computer screen, making sense of them.

But two years, and a bit more, are enough. The pandemic is becoming endemic. "Learn to live with it". I need to get out more. There are projects that can't wait any longer.

I'm not going to stop the blog. There's too much happening in the world for me to ignore. But maybe I'll skip more days if I need to get on with something else.

The consumption of news is a predominantly gloomy business. I need a break from the cloud. More sunshine, at least metaphorically. It's now over a month since the shortest day. The chill of winter will pass.

Saturday 22nd January


An email from Open Britain arrived in my inbox yesterday: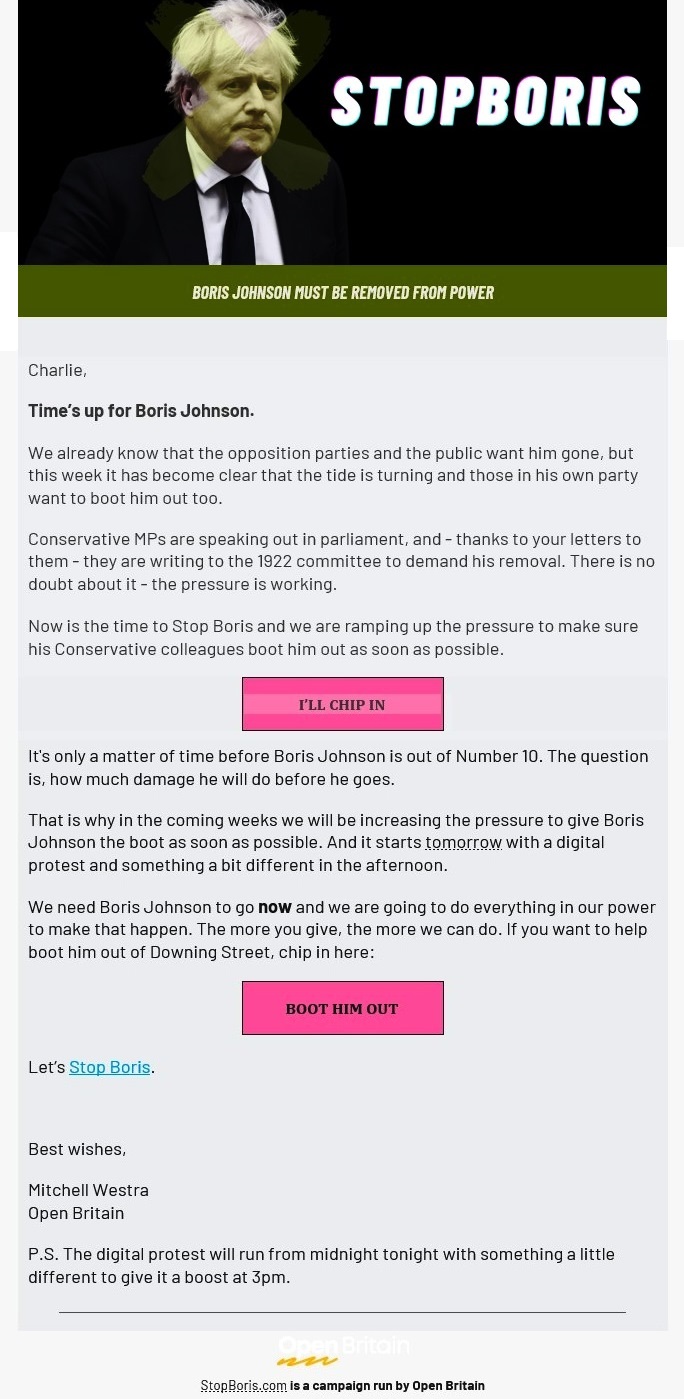 At 7:15am this morning the website StopBoris.com displayed signatures so far under an enlarged snap of the beleaguered and cancelled PM: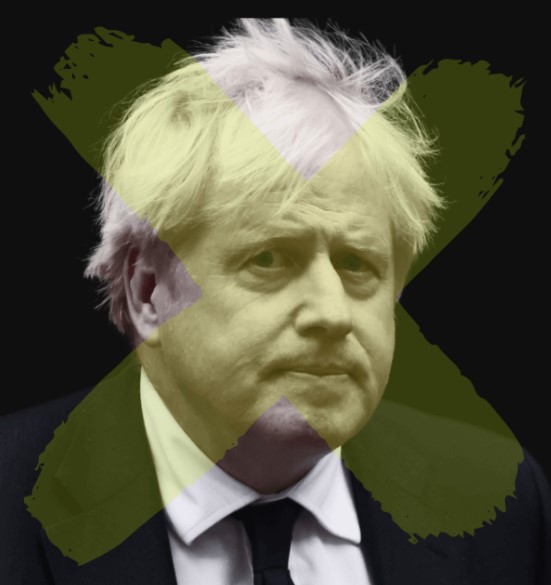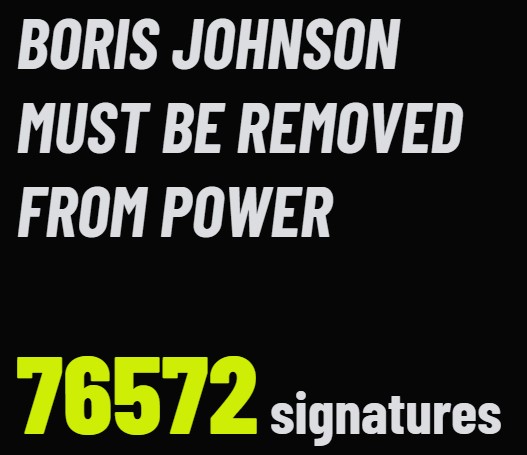 Do campaigns like this have any effect? To date, that's 1.6% of those registered to vote in the UK. Will the Tories plotting in the bars and restaurants of Westminster take note? Meanwhile, we have no idea if the 1922 Committee has received anywhere near to the 54 letters required to trigger a confidence vote; chair Sir Graham Brady is keeping shtum. We're waiting on Sue Gray. And Conservative backbencher William Wragg's blackmail meeting with the Met Police next week.

Is this really how our elected representatives should be spending their time? Fiddling while Rome burns?

Friday 21st January


I don't quite know how I can ignore the sabre-rattling in Ukraine, but that's what I'm going to do for another day.

I also reckon I must stop promising that I've finished with a particular topic, because I've still got some more on "After Life". Oh yawn, I hear you say - and you're right - but please bear with me for a little while longer. There is some element of broader generality in what follows.

Netflix and the suicide prevention charity Campaign Against Living Miserably (CALM) have donated 25 "After Life" benches to local councils round the UK, each engraved with a quote from the show: "Hope is Everything".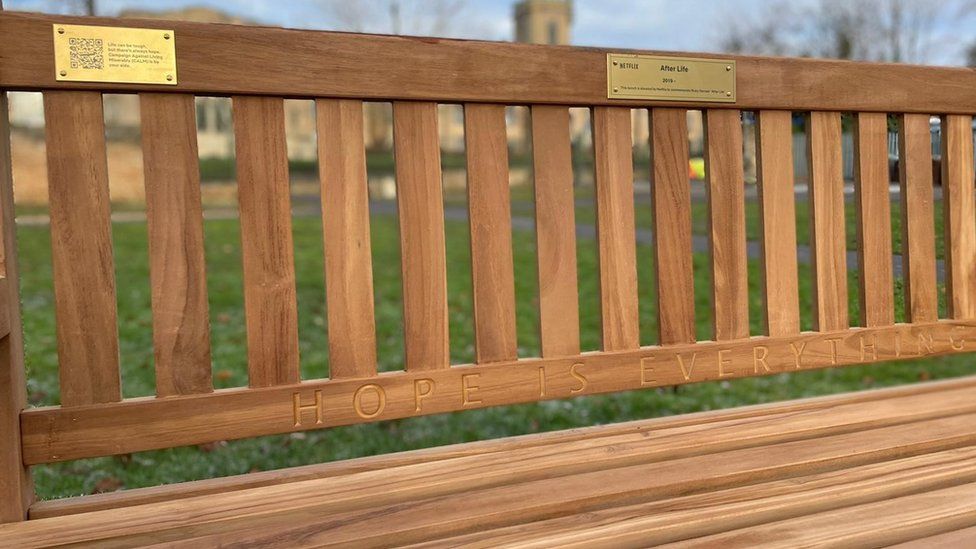 Ricky Gervais said:


"We hope the benches will create a lasting legacy for After Life, as well as become a place for people to visit."


Eddie Curry of Nottingham City Council said:


"We are delighted to be chosen to take not one but two of the Benches of Hope. We know people have really relied on our open spaces during lockdown - for exercise, for wellbeing and for their mental health. These benches will provide even more opportunities to sit, be still, chat as well as giving you a chance to reflect."


Really? Part of me thinks it's a lovely idea. I'm a pushover for a good bench. Here's one of my favourites at the top of our High Street, a place where you can pause to day-dream and watch Stroudies as they toil up the hill.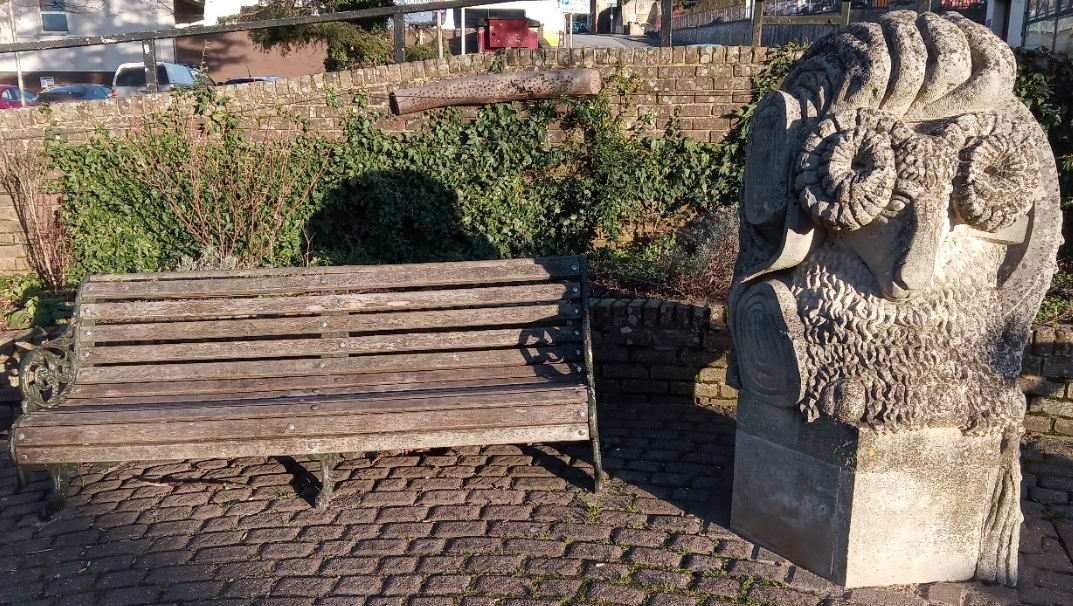 But is there perhaps a hint of brazen marketing from Netflix? Surely not, what a base notion.

I stumbled upon an NME (New Musical Express) interview with Gervais from March 2018. It's mostly about his approach to comedy, but also reveals his embracing of on-demand television. Here are the edited relevant two minutes:




I've selected key snippets:


"I'd have been living under a rock not to have seen Netflix happening. They've pandered to the way people watch things, which is binge-watching. The last two or three years, I haven't watched terrestrial TV. There's no reason to sit and flick, going 'This is all rubbish'. I don't turn the telly on unless it's to go to Netflix. Netflix is now, Netflix is TV."


He's become a very rich man through following this route. There's a point in the interview when he makes a joke about artistic integrity while rubbing his fingers together in a filthy-lucre gesture, as if caressing dollar bills.

I have to admit that I've recently been dragged into the 21st century and watched some great quality material - while still a fuddy-duddy bemoaning the demise of scheduled public service broadcasting. There's something squalid about what Gervais calls the "deep pockets" of Netflix. Where money and profit skulk beneath our viewing habits.

We've always refused to buy the services of Sky, mostly through loathing of Murdoch. Now Pay-TV and sport walk hand-in-hand. I have a distant memory of following test cricket on a black-and-white set. Long summer afternoons glued to ball-by-ball BBC coverage of Australian or West Indian series. At close of play we'd go outside with bat, ball and a couple of stumps and re-enact what we'd seen, mimicking our heroes.

Oh dear, that's enough "jumpers for goal posts".

Thursday 20th January


I'm feeling drawn back to the big - and inevitably gloomy - news of the moment, but I think I'll have at least one more day of digression.

You'll recognise the first verse of this Dylan Thomas poem:


"Do not go gentle into that good night,
Old age should burn and rave at close of day;
Rage, rage against the dying of the light."


My friend Aidan sent some photos of senior citizens living the poet's words: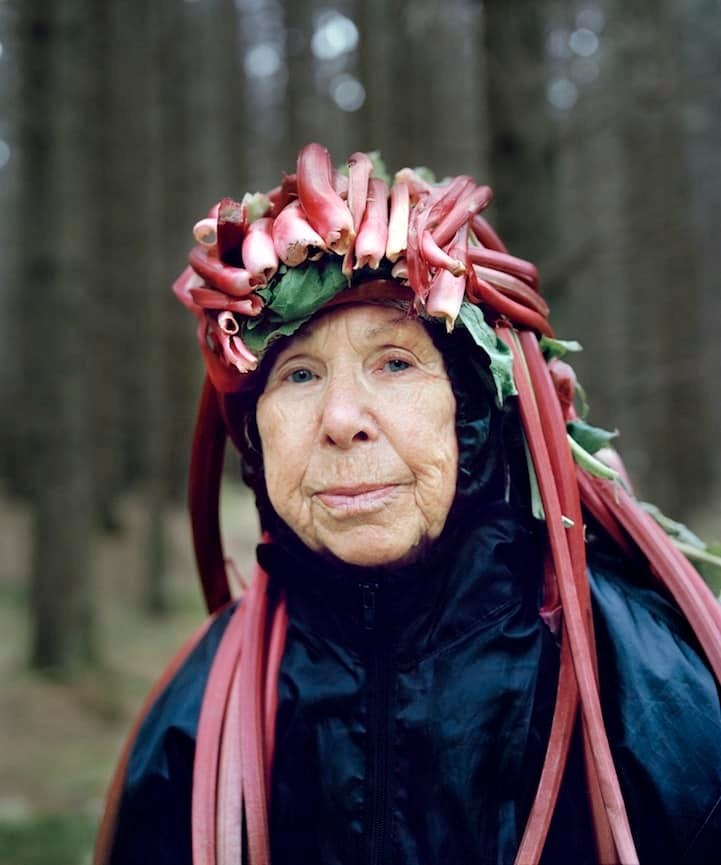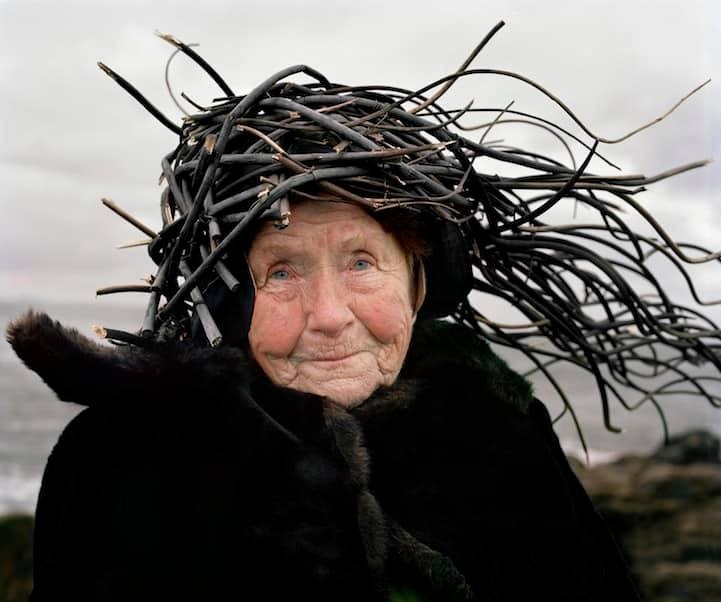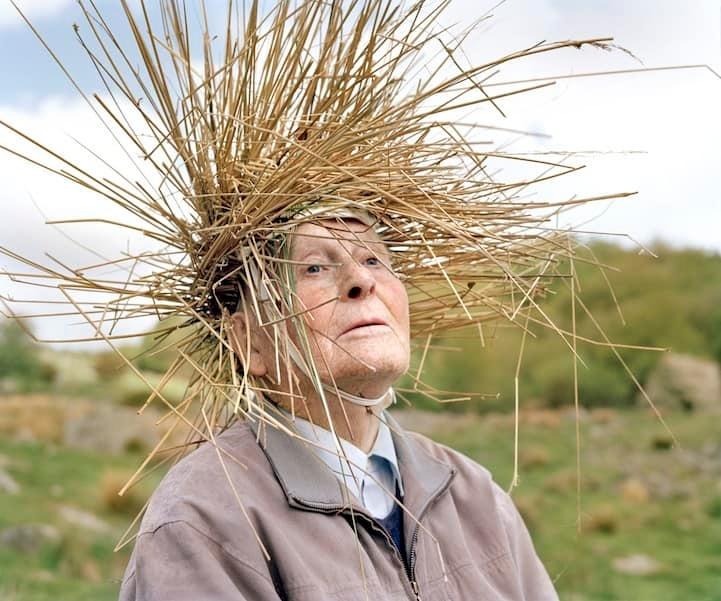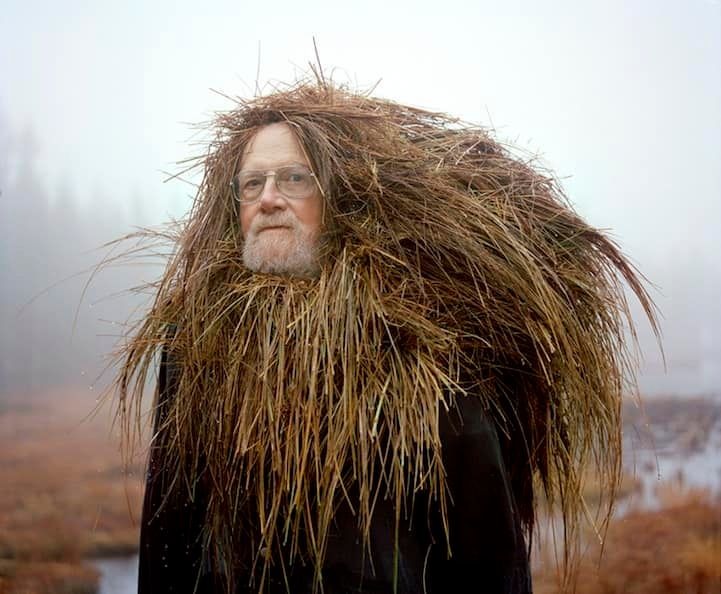 Back to "After Life", I promise for the last time. I'm not alone in my enjoyment. Footballer turned pundit and national treasure Gary Lineker tweeted his appreciation, echoing my questions about on-demand versus scheduled television. First ...





... and then he changed his mind.





While I was there, I browsed his comments on the current BBC debate. He approves.




Well, they say you should never bite the hand that feeds you, even if you've taken a pay cut.




He posted an elderly - judging by the amount of hair John Cleese had, and the cost - celeb justification of the licence fee. Count those who are no longer with us, and at least one who has since been disgraced.




Even better, here is Kirsty Wark's Newsnight response to the call for the National Anthem to be played.




At least Lineker has a nice line in self-deprecation. Here is his Twitter mini-bio:





I liked his reference to the No-vax Djokovic visa affair:




Wednesday 19th January


The latest WhatsApp report from son Ben in the Brexit-defying, Covid-avoiding, #PartyGate-free Spanish adventure. His partner Soph ran a yoga retreat last weekend in the remote hamlet of Villabasil between Bilbao and Burgos. Ben did the catering. Here's a team photo, Ben third from left, Soph kneeling on the right: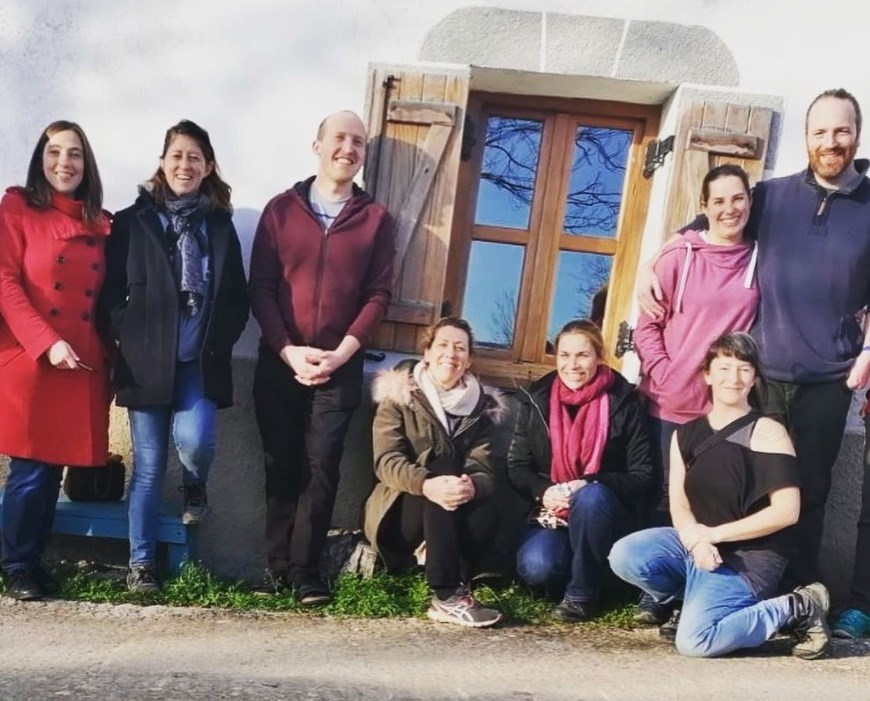 Bitterly cold, but sunny clear skies: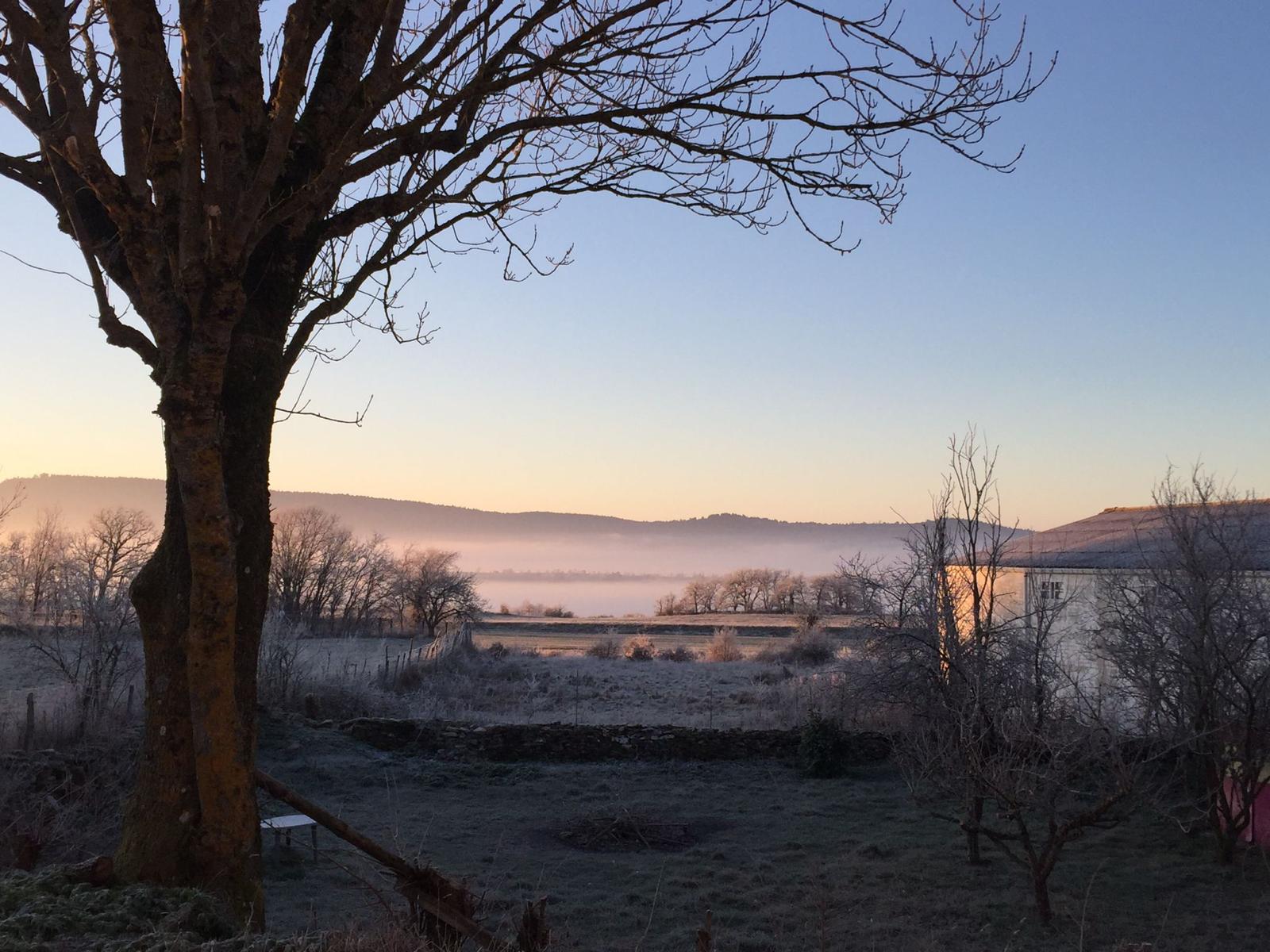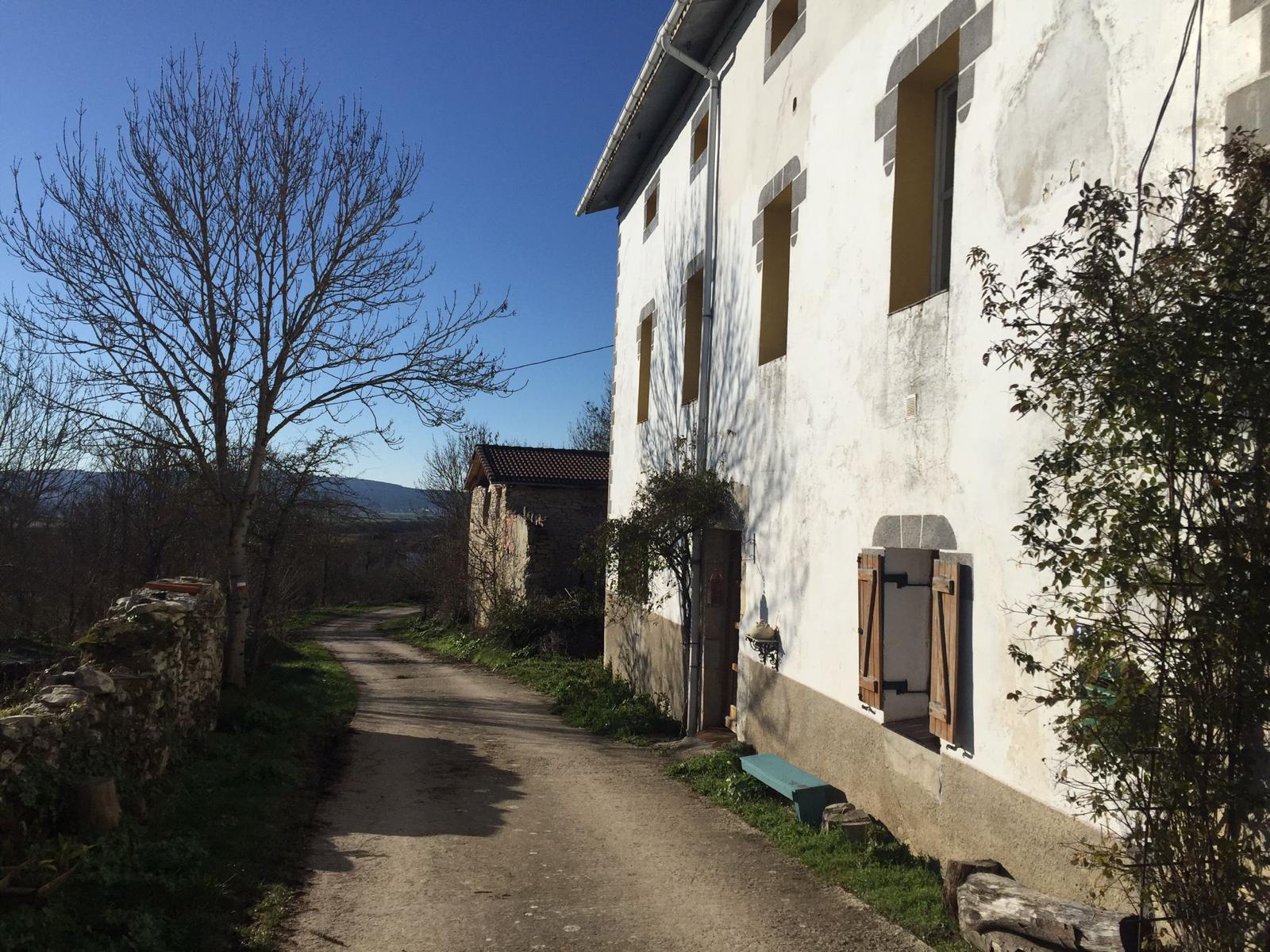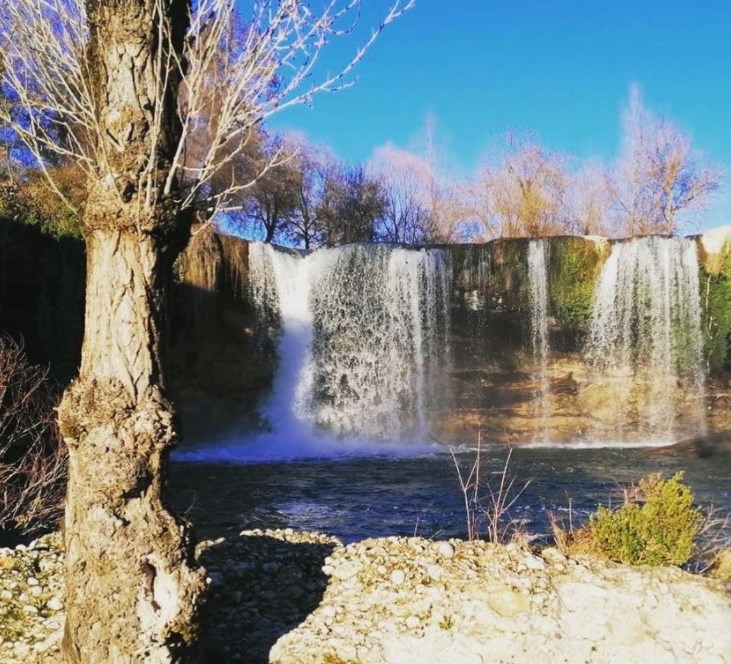 Ben provided all vegetarian food. Here's an onion soup with cheesy crouton and three dips: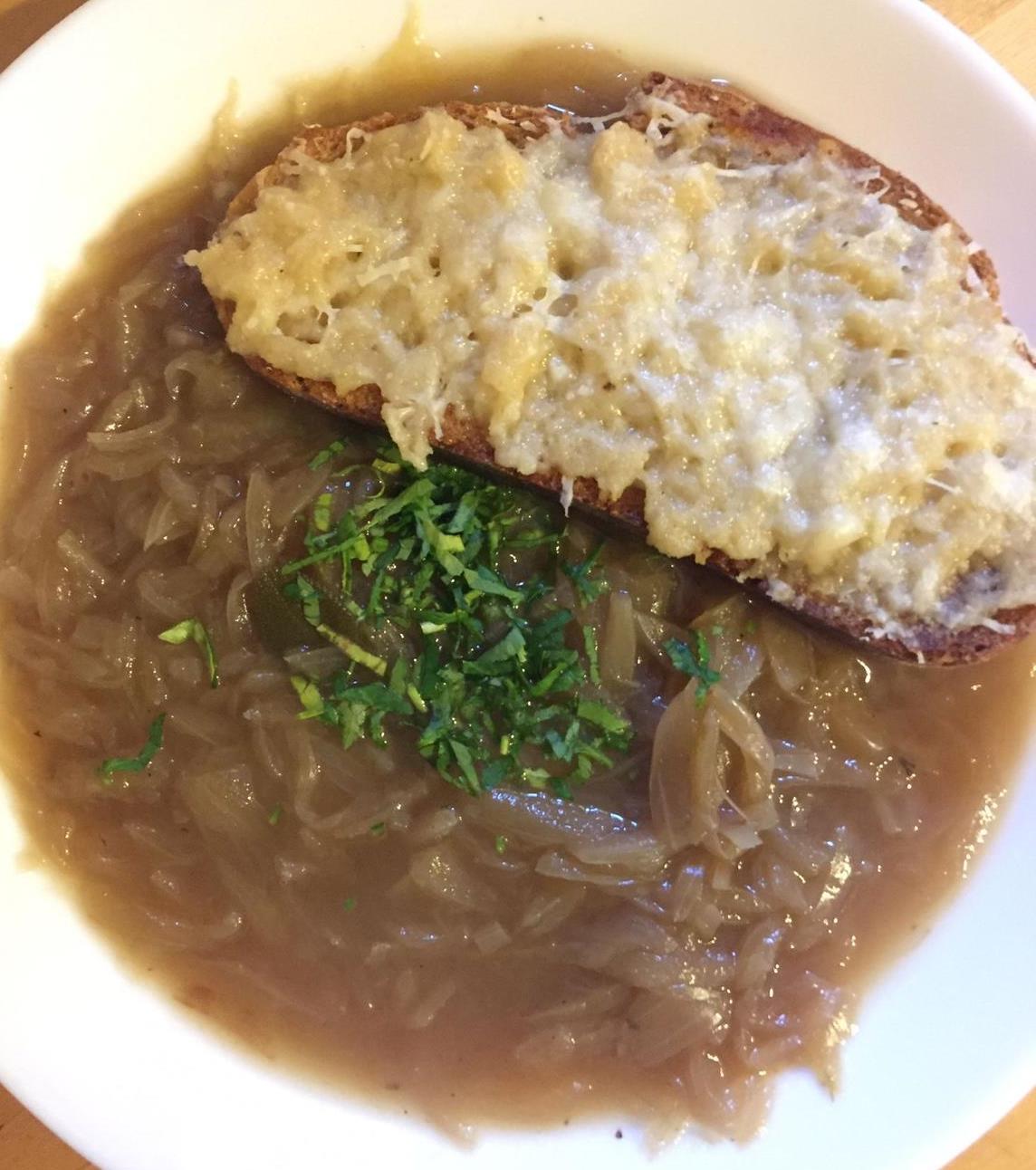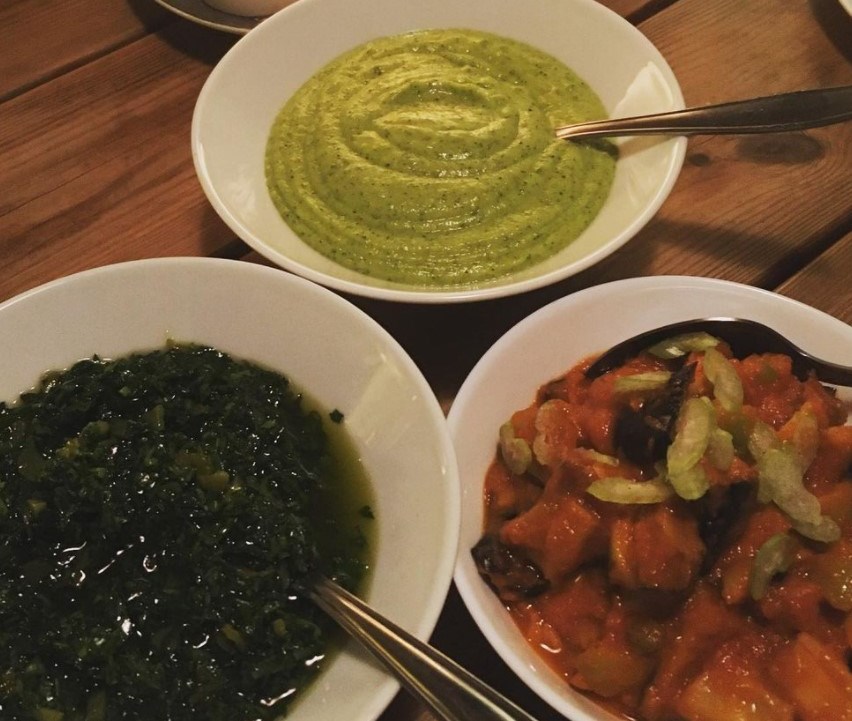 And it wasn't bad in Bristol's Ashton Court when daughter Ellie was walking her dogs:



Tuesday 18th January


Yesterday I sang the praises of "After Life", written and directed by and starring Ricky Gervais.

Punters like me have loved it. The critics, not so much. Hugo Rifkind of The Times called it "mawkish." Harsh, I thought. Some syrupy passages - it is after all a tear-jerker about a man surviving the death of his beloved wife - but not quite that far.

After watching the last instalment, we had said, "Five episodes? That's an unusual number."

Correct. Because there are six. Somehow, Netflix hadn't revealed the final one to us. The reviews made me check and sure enough there it was. Substantially more sentimental than all the others that preceded it. I can now understand the negative critics. Gervais's character Tony - committedly grumpy and angrily foul-mouthed - has something of a lovey-dovey epiphany. I won't say more, spoiler-averse. Except that I'm still a fan.

This is the kind of pickle into which on-demand television can take you. It wouldn't have happened had I been following a published schedule. "Last episode tonight, fancy coming round to my place?"

Which brings me back to the question I posed to myself yesterday, about why a broadcaster like the BBC offers both scheduled and on-demand access to a new popular series. I felt pretty old-school as I asked the question - and I'm guilty as charged. It's a response to how the modern viewer wants to consume content. Talking about "After Life" is off the point, really, as Netflix is one of the key threats to the BBC. Tony Hall, Director-General of the BBC between April 2013 and August 2020, outlined a shift in direction a while back in a speech to BBC staff in Birmingham in 2017:


"This is my challenge: over the next few years, I want us to reinvent public service broadcasting for a new generation. Let me say straight away: this does not mean somehow forsaking our existing audiences - that would be stupid. We have to ride two horses: doing brilliant things on our existing channels and services, but also innovating in the digital space. Our task is to reinvent public service broadcasting so that it works for all audiences.

"Audiences continue to value what we do - in fact, they value it more than ever. And - Ofcom's research shows - young people value public service broadcasting as much as all of us - a really crucial point to remember. But if young people value what we do, reaching them is a whole different matter. In fact, it's one of the single biggest strategic issues we now face. Why? Well, first, because there's so much competition for their time. Adults spend eight percent of their media time on social media and messaging. For 16-24 year-olds, it's 25 percent. Across the whole of the TV market, time spent with young audiences has fallen by 20 to 30 percent. It's the same story with radio. Increasingly, younger audiences and older audiences are consuming media in different ways. So we have to respond.

"I think the second big issue is that the media landscape has changed beyond recognition. It is hugely more global and more competitive. We're now in an environment where Amazon, Netflix, and others are willing to invest huge amounts of money with no certain return in an attempt to capture market share where Facebook is looking at commissioning its own TV programmes, and Twitter is buying up sports rights and where moves such as the Fox-Sky merger are making the very biggest players even bigger."


He summarised the transition thus in describing the role of iPlayer: "We need it to make the leap from a catch-up service to a must-visit destination in its own right."

This was five years ago. All pretty obvious. The change in viewing habits and content consumption has accelerated since then. Partly driven by the pandemic? More people at home, not necessarily at traditional peak hours, wanting to access favourite material there and then, intolerant of the wait for scheduled delivery? Also, not restricted to the television in the corner of the sitting room, but available across multiple devices. Wi-fi internet delivery, not just via the old-fashioned airwaves. Watching a YouTube channel on the bus home?

Monday 17th January


On-demand television is a strange thing to a child of the 1950s. I don't know if it's my self-imposed lockdown-lite, January blues, cold grey weather or just sloth, but I've indulged in some mild binge viewing over the first two weeks of the year.

I polished off all four episodes of Ruth Fowler's "Rules of the Game" in two evenings, three of them last Wednesday when the Middle Street book group banished me to my office upstairs. Netflix only released Series 3 of the Ricky Gervais dark comedy "After Life" on Friday; I've already consumed the five half-hour episodes.

This is a very new approach for me. I watched the relatively recent "Bodyguard" and "Vigil" thrillers at their published weekly times although I could have got ahead of myself on iPlayer, certainly with the latter. The same with "Line of Duty". With "Vigil", I even had reminders in my diary.

That's how we used to do things, isn't it? Look forward to the next instalment and wait for it. The technology wasn't available with "The Forsyte Saga" or "Brideshead Revisited" - OK, you have to be of a certain age to remember those.

Whatever happened to deferred gratification? I've suppressed a quiet guilt in gobbling up "After Life" so rapidly. I'm not complaining. Gervais's latest offering is excellent. You may not like him, but he's clever, an original and acute observer. While dark, sad and very rude, the brilliance lit up these winter Covid days.

There was a kind of anticipatory ritual in days gone by, governed by fixed-time broadcasting. You might plan to watch with friends or family. Then review with colleagues the day after: "Did you see 'Monty Python' last night?"

I don't know why the production or distribution companies now give us this option. It alters the whole concept of audience attraction, the traditional dynamic of viewing figures. Is it a recognition of "I want it now" greed? Are we no longer prepared to wait?

If you subscribe to the Netflix service, I can't recommend "After Life" too highly. We may not be able to contend with Australia at cricket, but we really do have some astonishing creative talent in this country.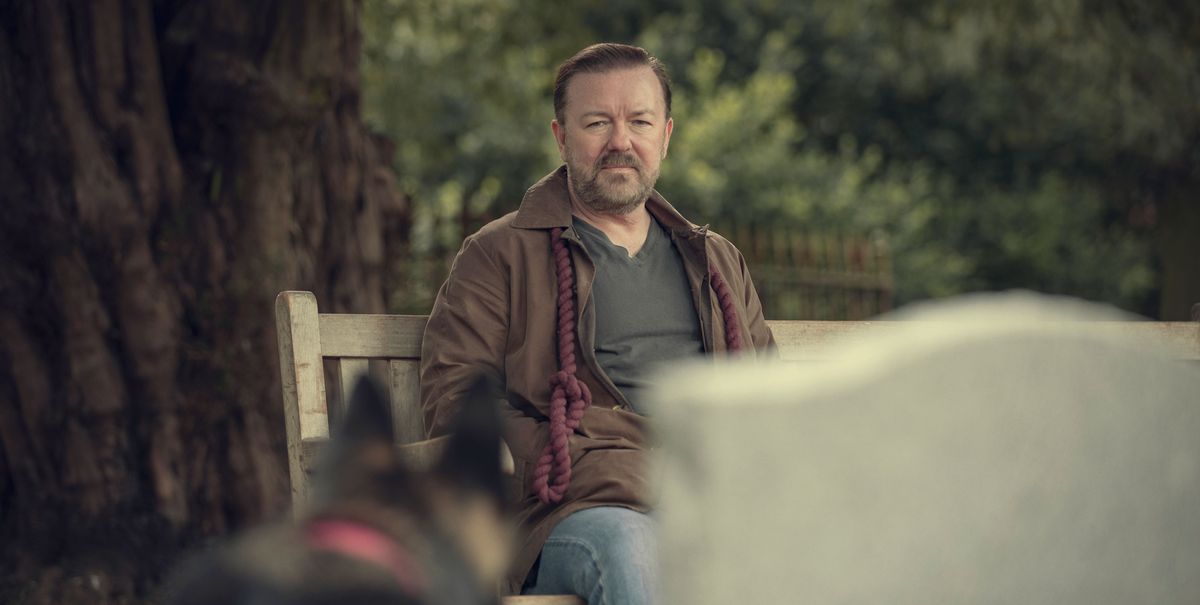 Sunday 16th January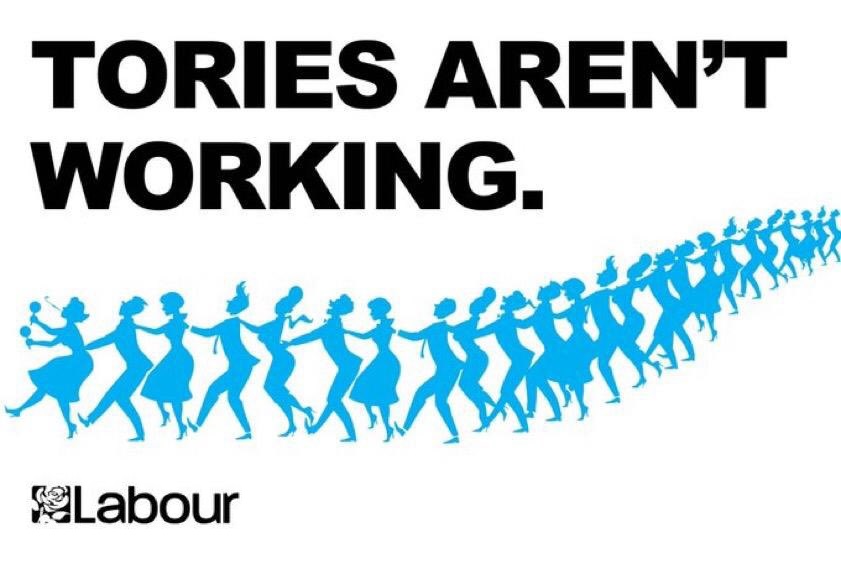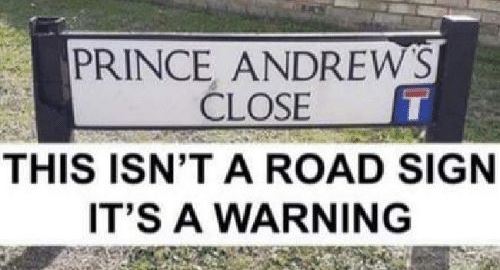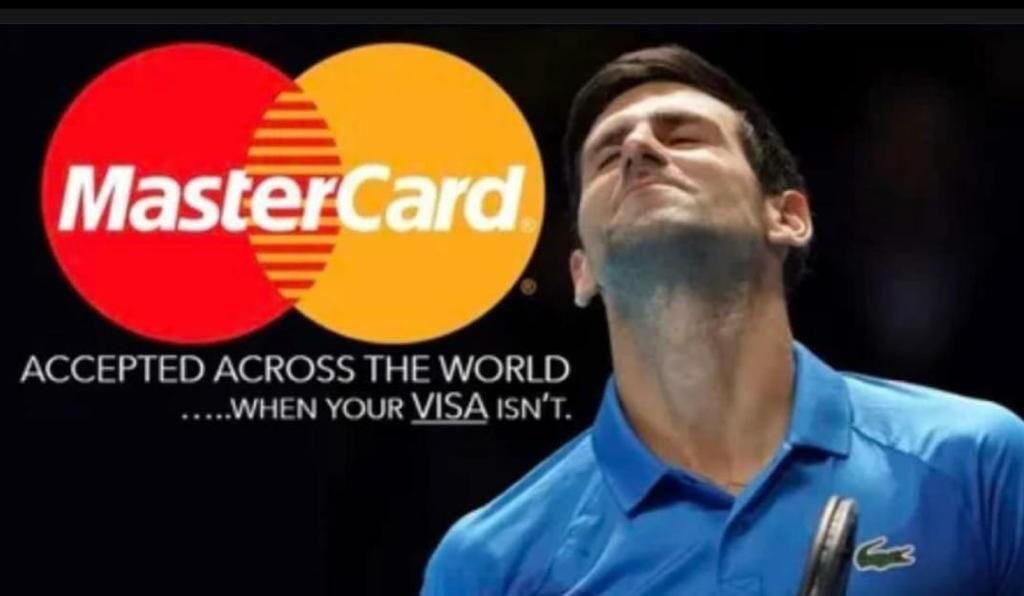 Saturday 15th January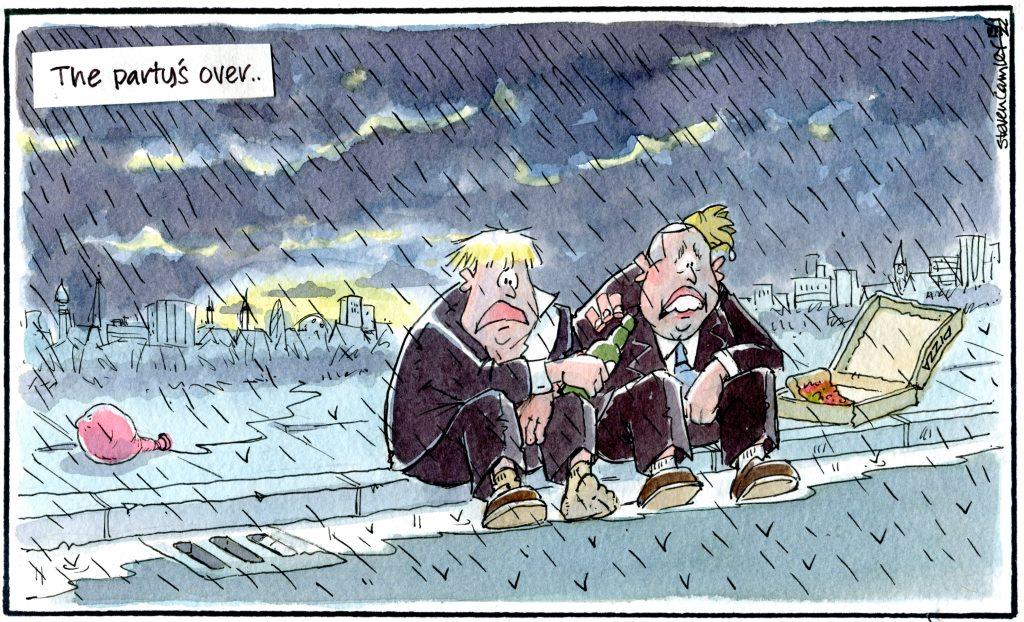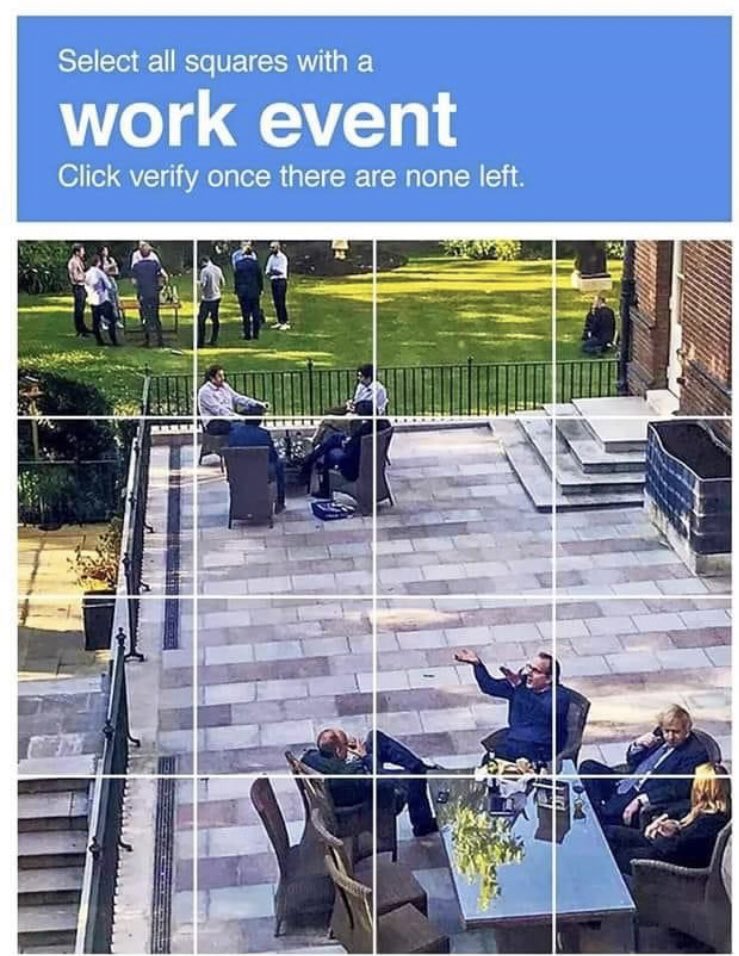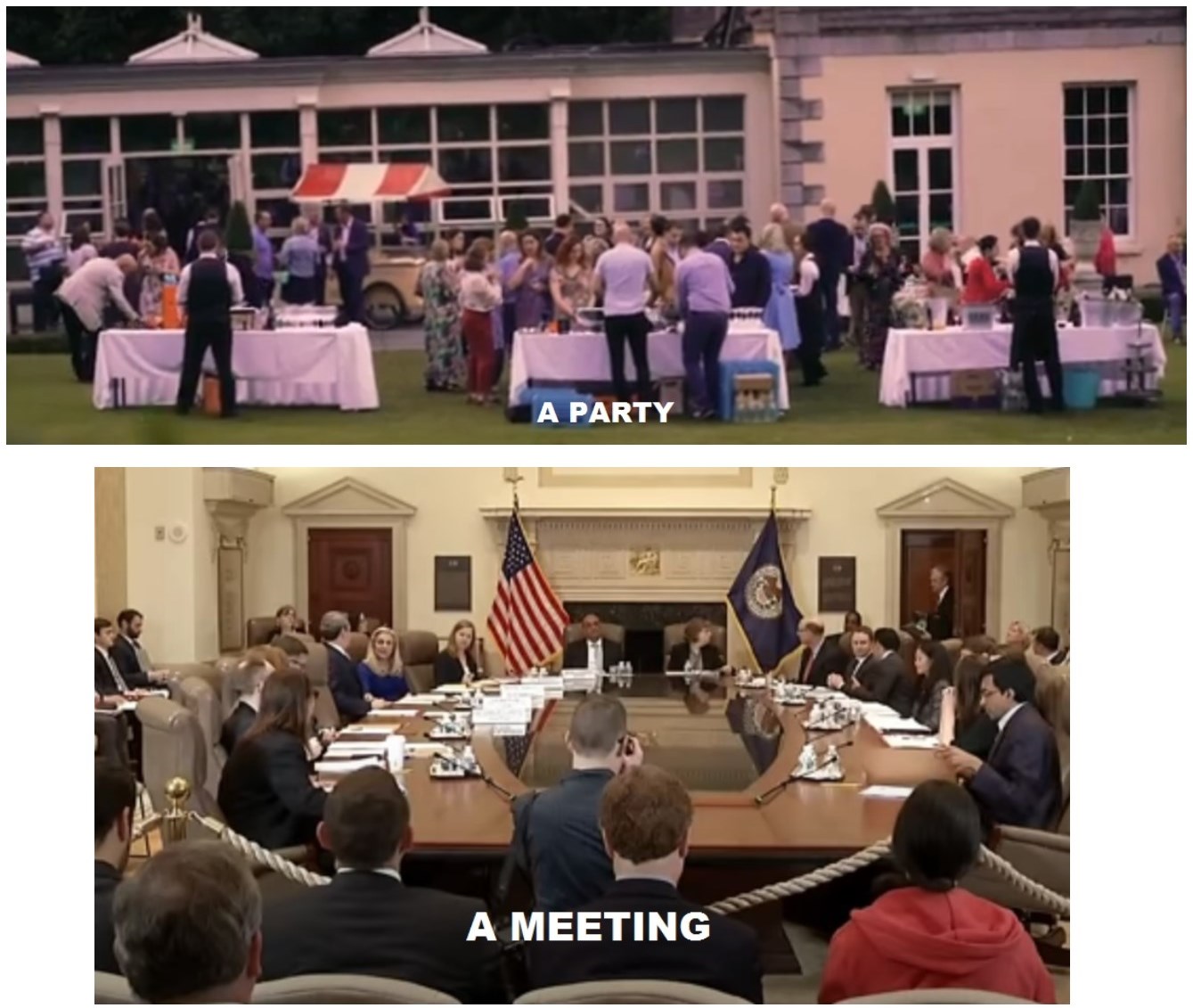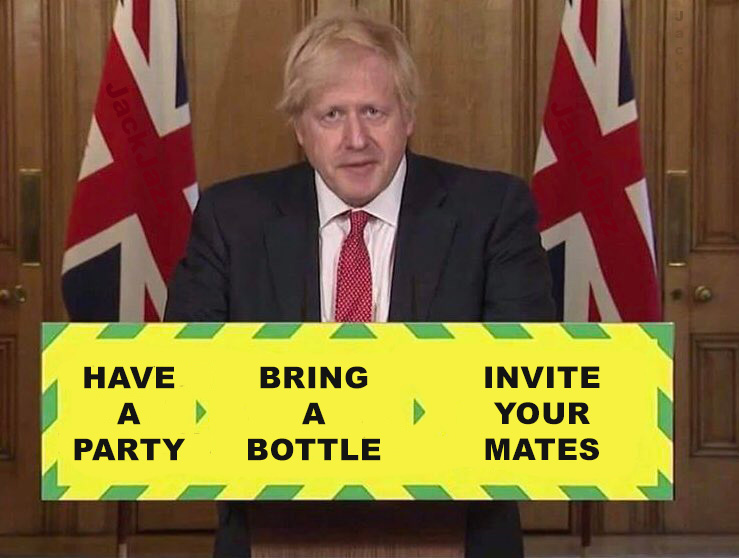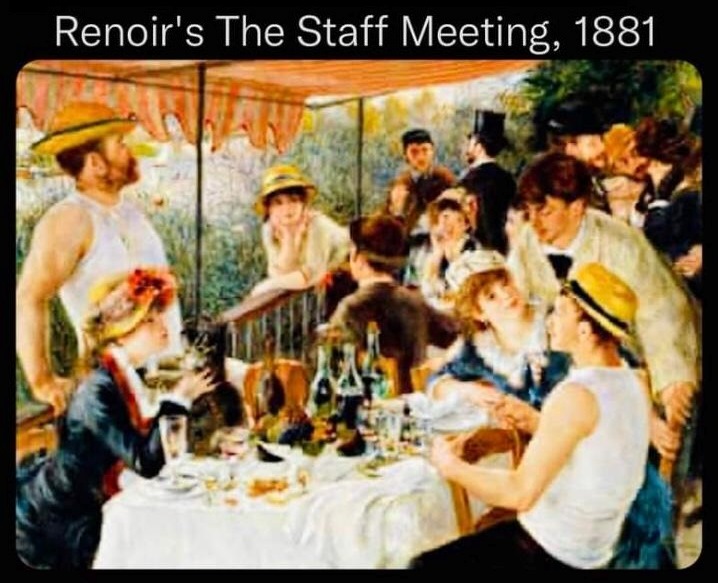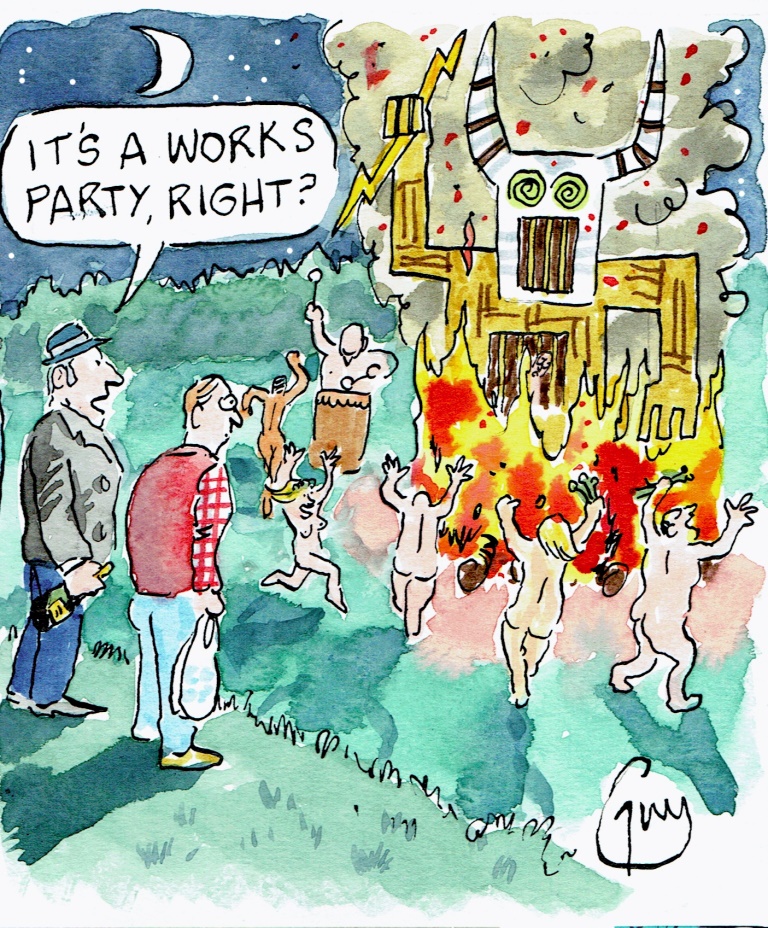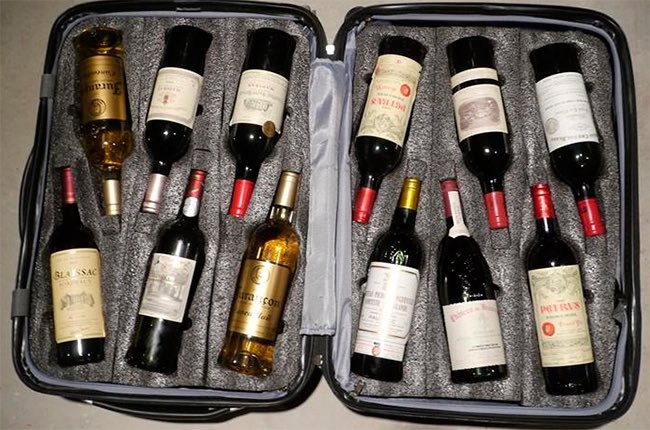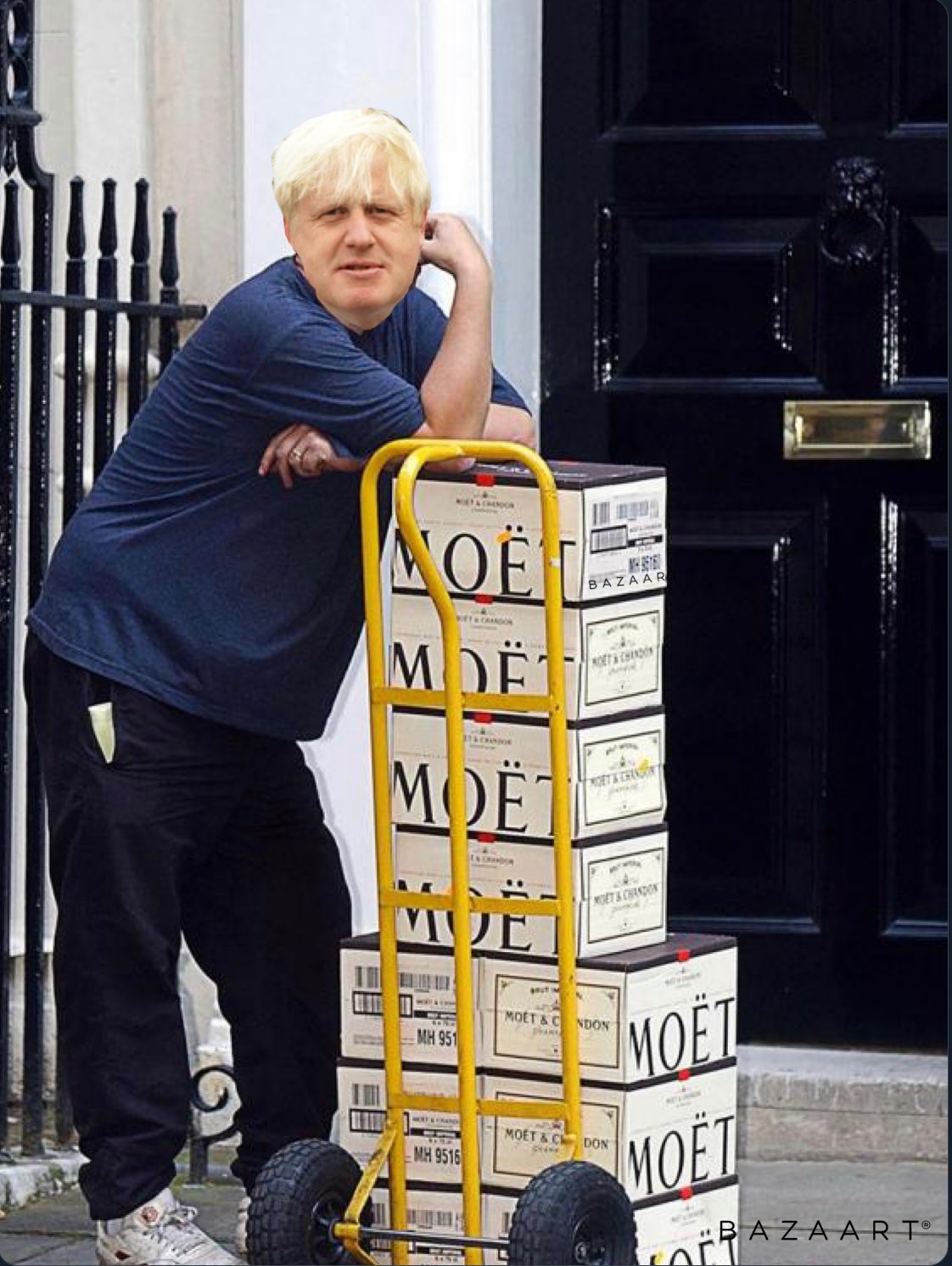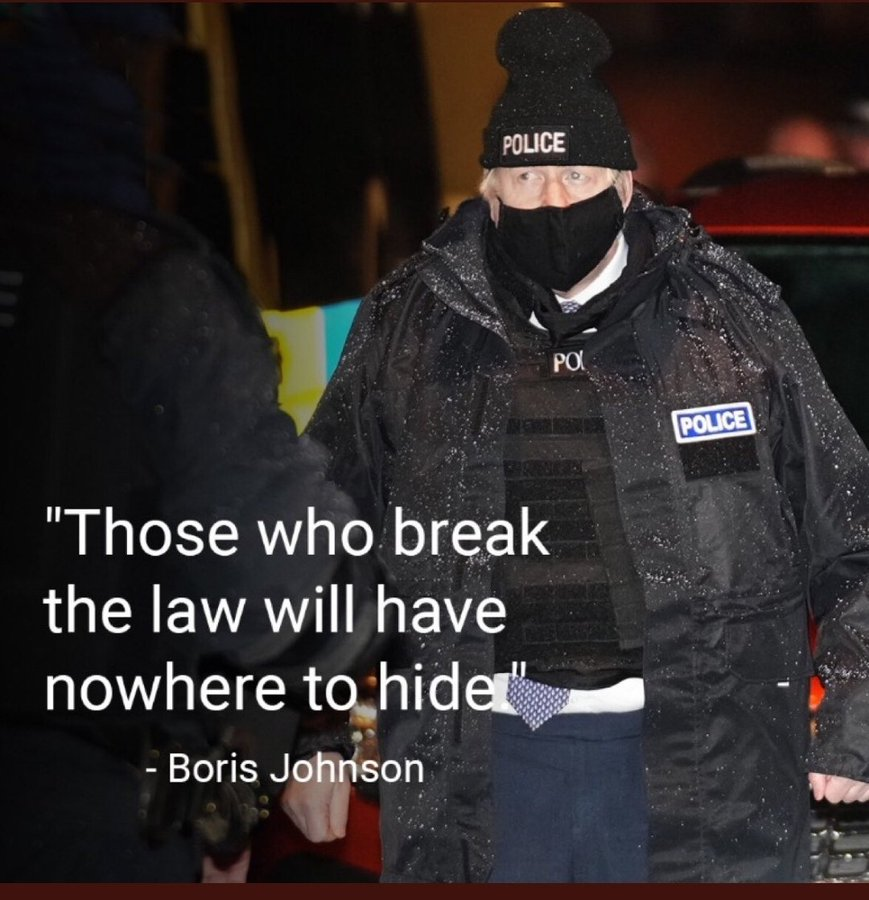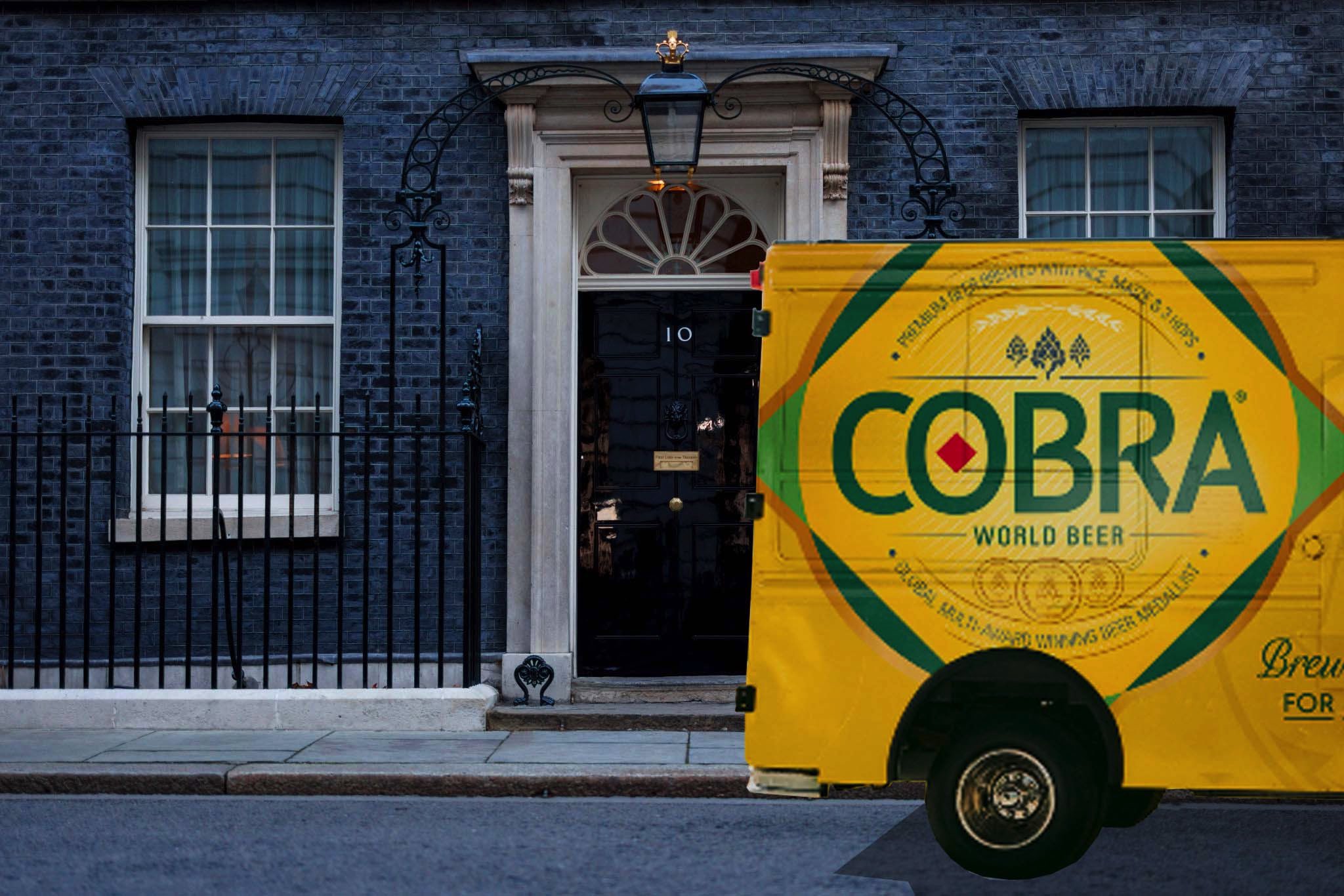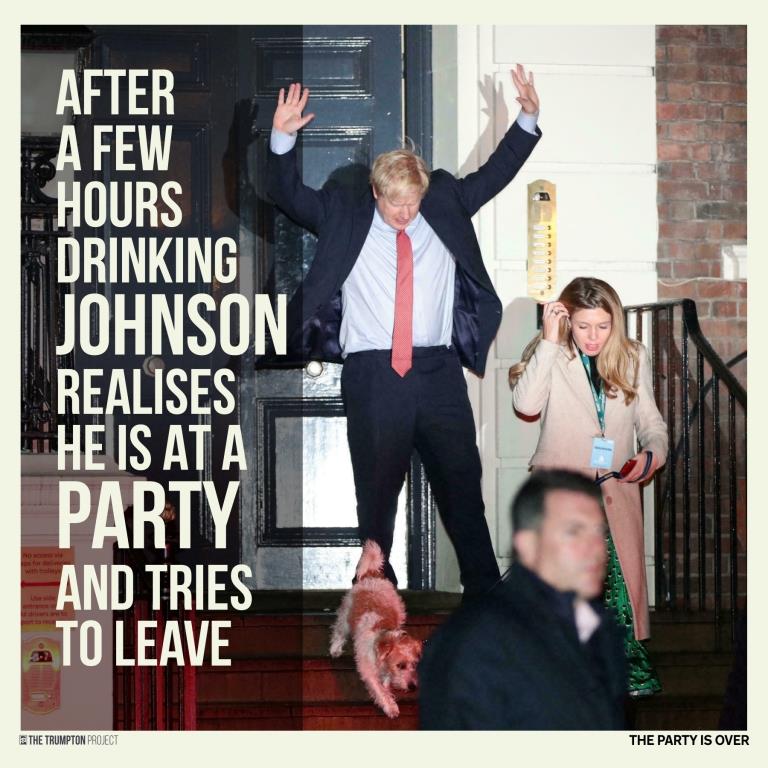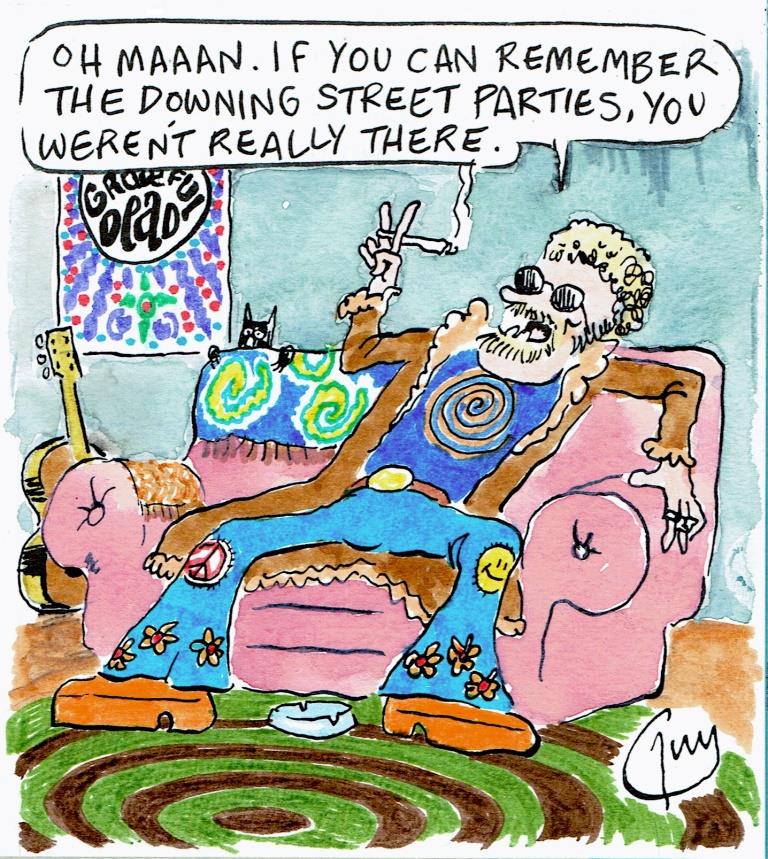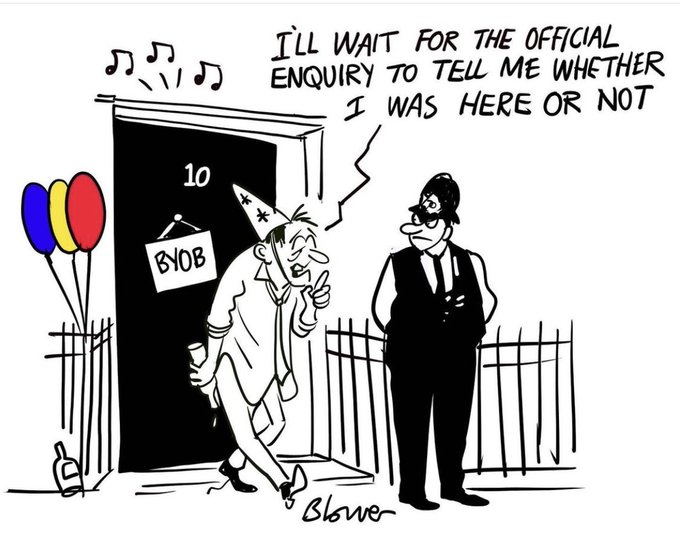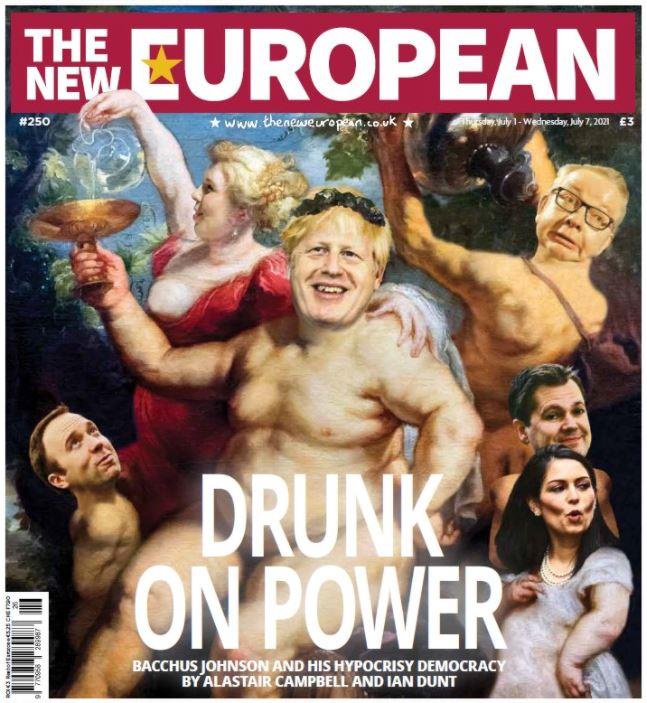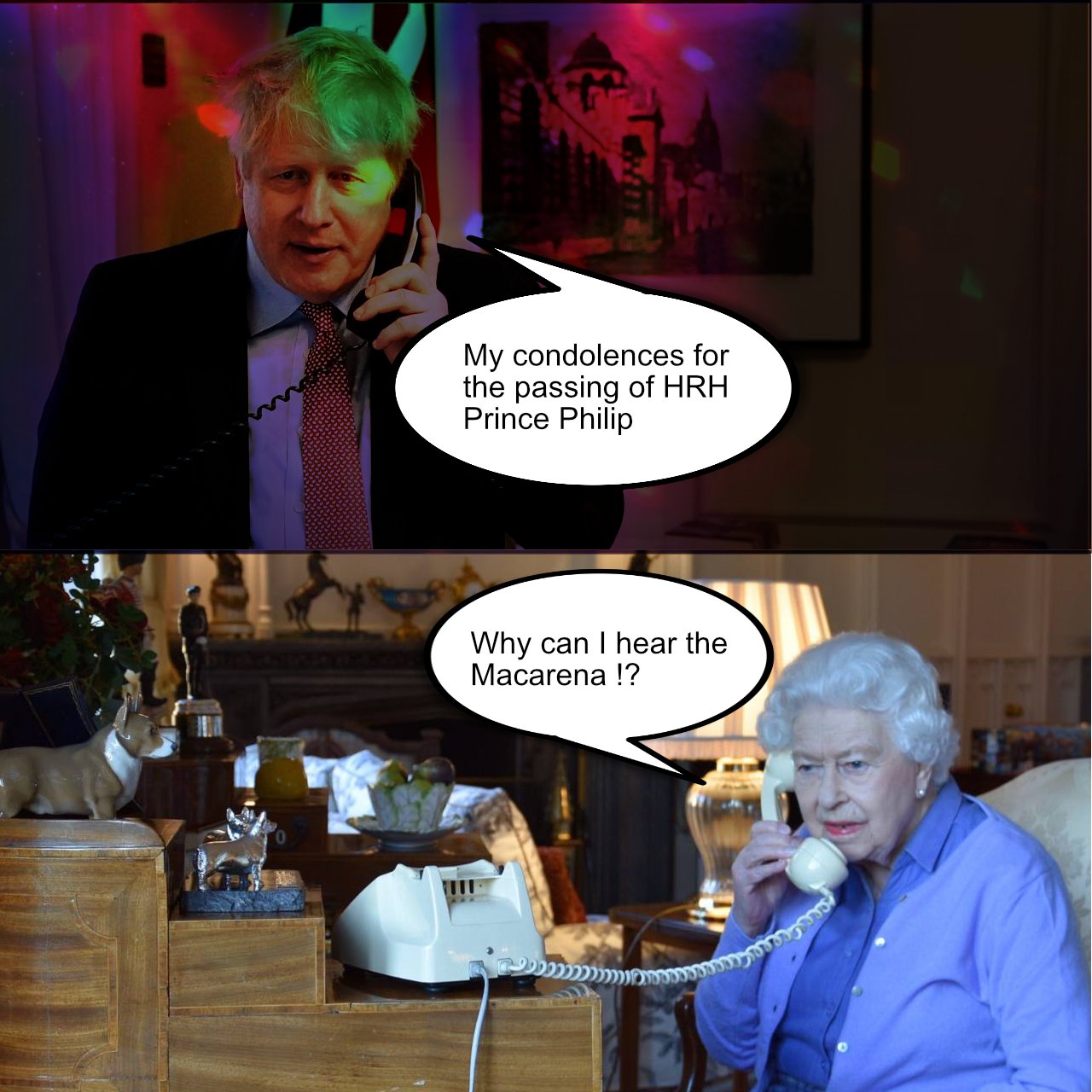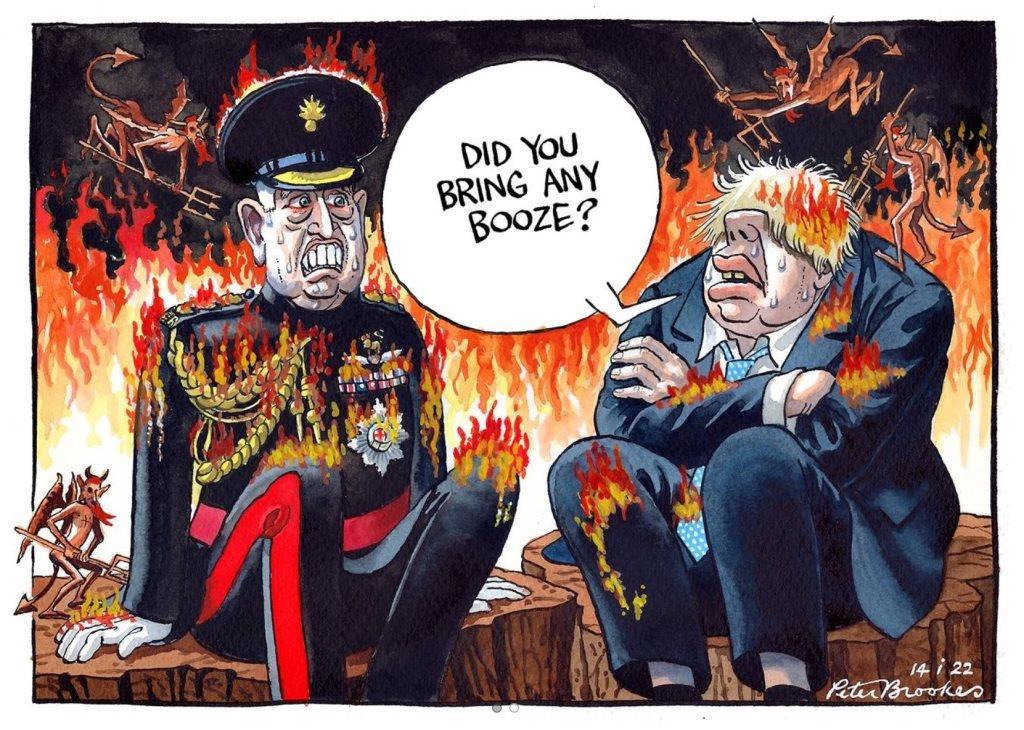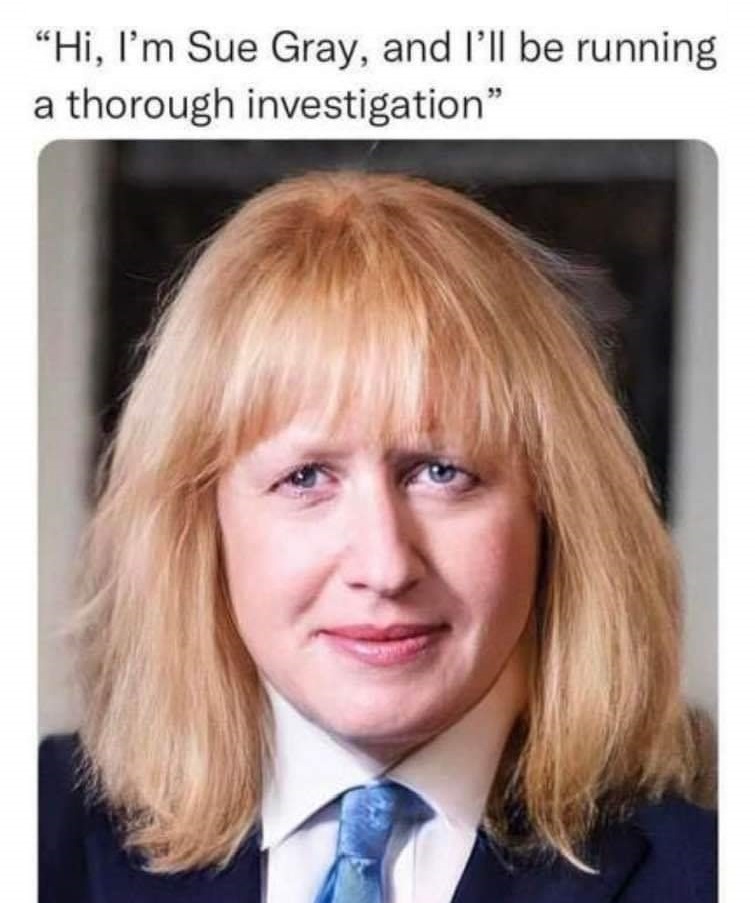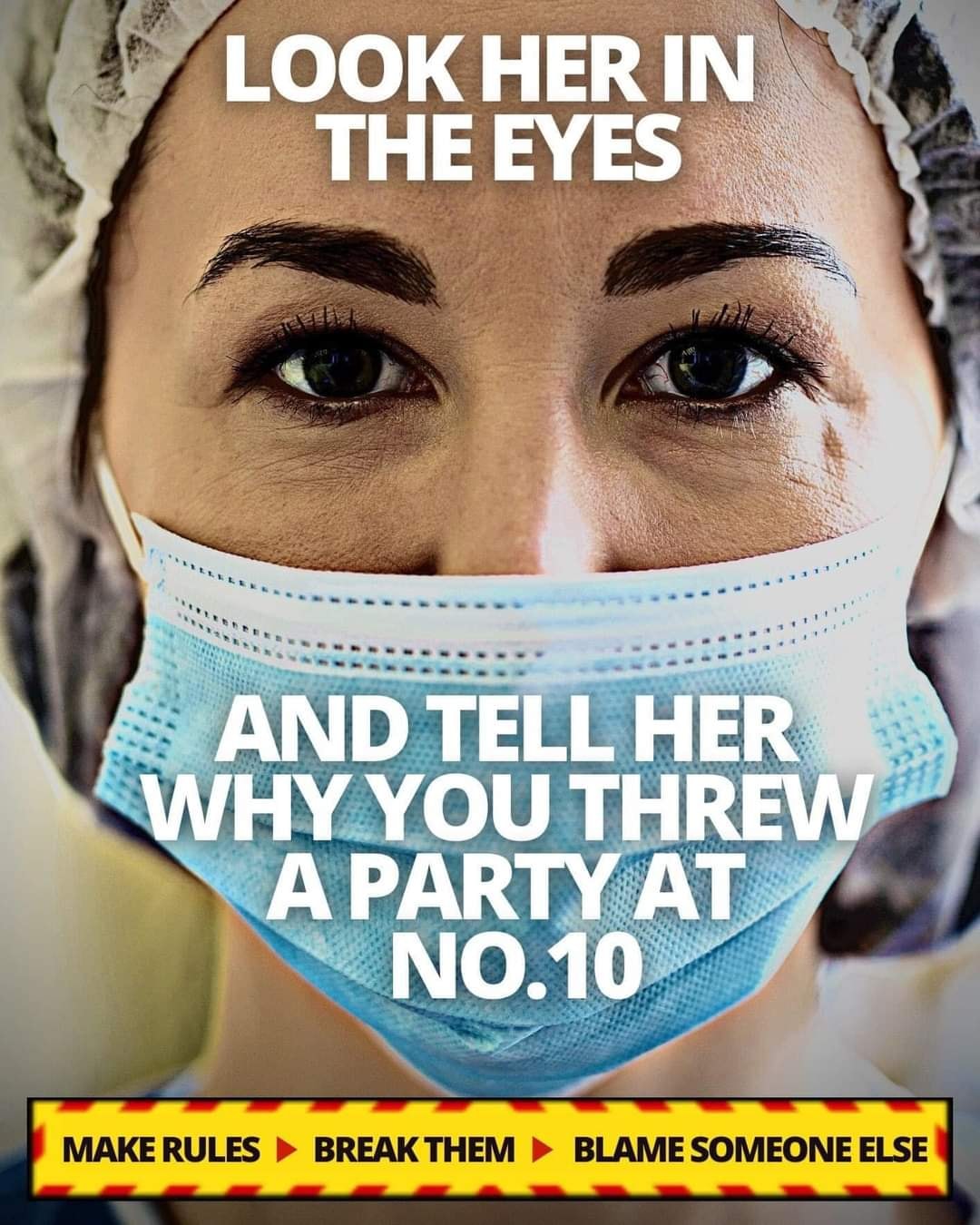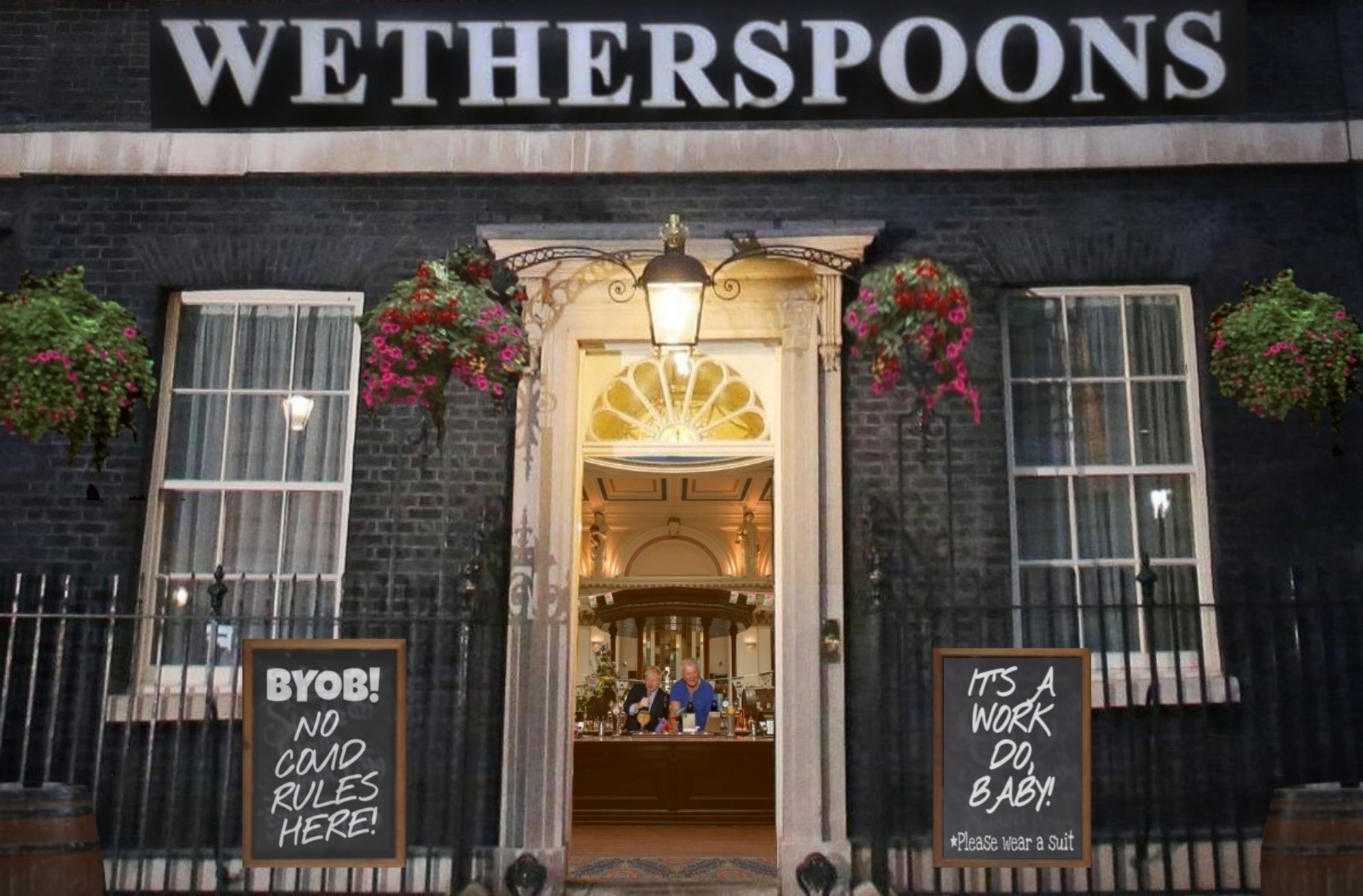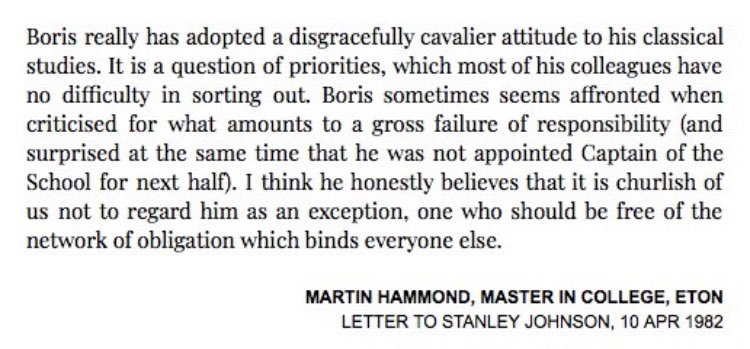 Friday 14th January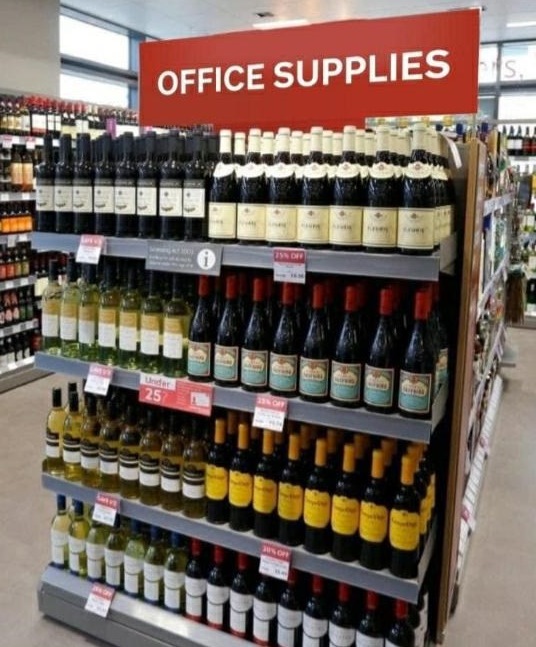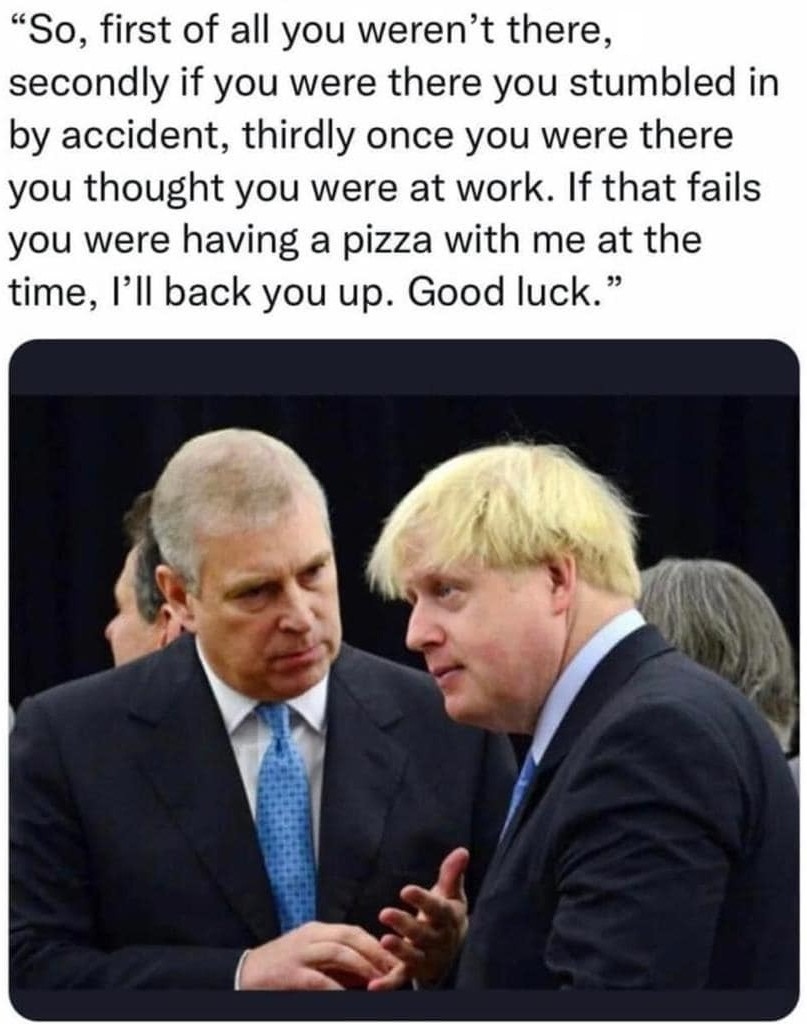 Thursday 13th January


"End of the road", they said. "The party's over." Hmmm ... we'll see.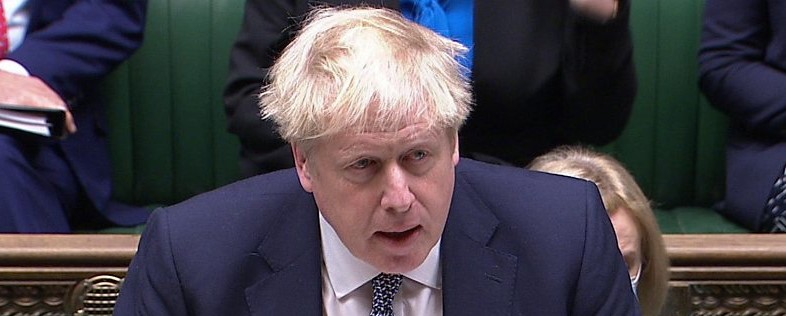 Conservative MP Christopher Chope commented:


"I've never heard such an abject apology from a government minister in my 30-plus years in this place."


What did his advisers tell him? "Boris, this is it. Apologise or you're a goner. No jokes, no snappy catchphrases or soundbites - none of that 'we vaccinate, they vacillate' stuff. No poking fun at Starmer. Try to look like you mean it. Just say sorry. And don't smile."

What did you think? Have you ever heard words such as these from a British Prime Minister?


"Mr Speaker, I want to apologise. I know that millions of people across this country have made extraordinary sacrifices over the last 18 months. I know the anguish that they have been through - unable to mourn their relatives, unable to live their lives as they want or do the things they love. And I know the rage they feel with me and with the government I lead, when they think that in Downing Street itself the rules are not being properly followed by the people who make the rules.

"And though I cannot anticipate the conclusions of the current inquiry I have learned enough to know there were things we simply did not get right and I must take responsibility. Number 10 is a big department with the garden as an extension of the office - which has been in constant use because of the role of fresh air in stopping the virus. And when I went into that garden just after six on the 20th of May 2020, to thank groups of staff before going back into my office 25 minutes later to continue working, I believed implicitly that this was a work event.

"But, Mr Speaker, with hindsight I should have sent everyone back inside, I should have found some other way to thank them and I should have recognised that even if it could be said technically to fall within the guidance, there would be millions and millions of people who simply would not see it that way. People who suffered terribly - people who were forbidden from meeting loved ones at all, inside or outside. And to them and to this house I offer my heartfelt apologies. And all I ask is that Sue Gray be allowed to complete her inquiry into that day and several others so that the full facts can be established."


His answer to every question faced finished with that request, except for a brief rally at the end of Keir Starmer's fierce examination when he resorted to his habitual promotional bluster about the Great Vax Job.

He still tried to wriggle a bit. That garden was well-used "because of the role of fresh air". Hanging on to the "work event" claim.

Sue Gray, it's over to you. Or maybe the 1922 committee and 54+ Conservative MPs.




Wednesday 12th January


I watched the BBC news and scanned stories on the CNN website last night, and found that I really didn't want to reflect or comment on any of them. Too wearing.

A contrasting shaft of light came from a local source. Our Middle Street WhatsApp group (I hate that the platform is owned by Zuckerberg's Meta) really has enhanced the life of our community during the pandemic, like countless others round the world, I'm sure. Yesterday a new baby was welcomed, a neighbour was able to borrow scaffolding planks, the Crown & Sceptre alerted us to Katie's Famous Chicken and Mushroom Pie at the weekly Up The Workers cheap supper evening, a resident borrowed a guitar to help her through Covid isolation, a mis-delivered letter found its rightful recipient - and the Adventures of Marley the Cat continued.

Marley goes missing. The group has frequently been called upon to help find him. Then at Christmas his owner bought him a digital Cat Tracker. Yesterday evening he revealed himself at a favourite watering hole in town.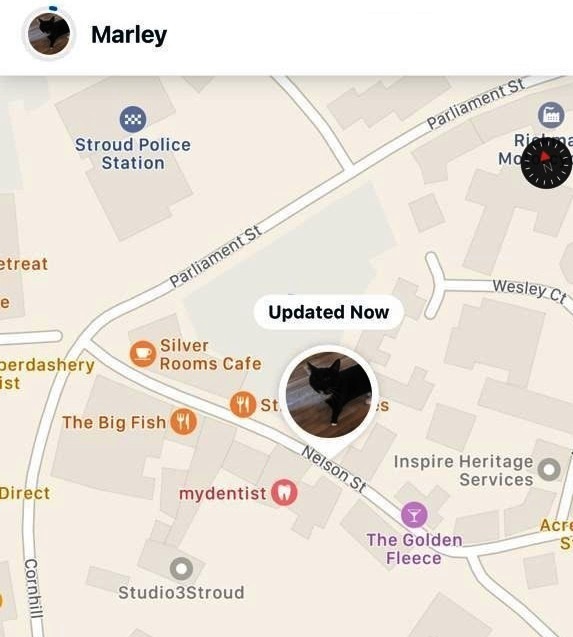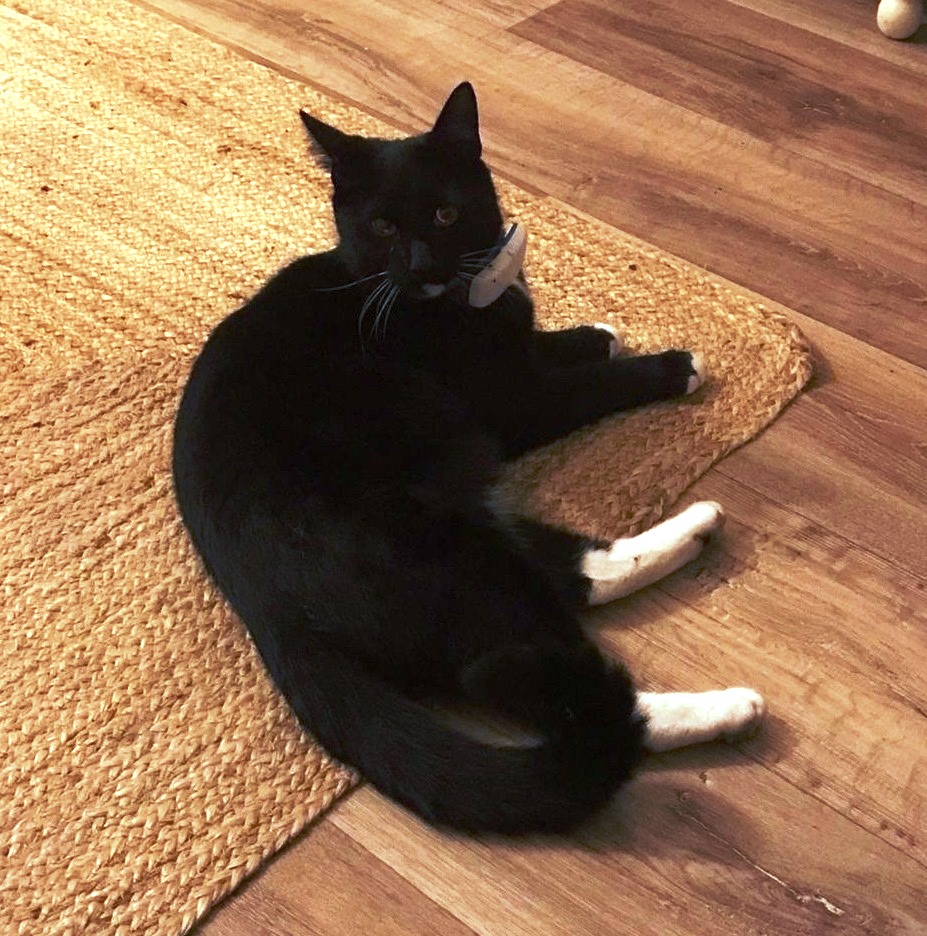 Tuesday 11th January


I was up at 5:30am this morning. The birds were singing outside my office window as I sat down to write. A welcome portent - OK, maybe I'm jumping the gun - of spring. We're heading for my favourite time of year. The darkest dawn is well behind us, 21 days ago.

One of the benefits of Boris's let's-pretend-it's-business-as-usual Plan B is that our local cinema is open. At the weekend we saw Steven Spielberg's re-make of "West Side Story". An absolute joy, radiance in a damp and dreary coronavirus January. It's a cheesy story of doomed passion - so was "Romeo and Juliet" - and Spielberg can lay it on with a trowel, but I loved it, as much as the original film made in 1961 - oh dear, sixty-one years ago. It seemed appropriate to watch the film so soon after the passing of lyricist Stephen Sondheim. What's more, as it had been showing for some time and we went on a Sunday afternoon, I could choose a seat at a safe distance from the few other people present.

Oh, those songs: "Tonight", "Maria", "Somewhere", "America", "I Feel Pretty", "Gee, Officer Krupke". The New York background - in this version amidst the demolition of the old neighbourhood to make way for new development. The Puerto Rican and Latino flavour, criticised by some as a perpetuation of stereotypes, but come on, it's an old musical. The colour of the girls' flared skirts in those exuberant flowing ensemble dances. Charming performances by the two young leads. Maria was played by 20-year-old Rachel Zegler, cast in the role at age 17 while still in high school, three years later a Golden Globe winner. A nice symmetry in that executive producer Rita Moreno, now 90, took the part of Valentina six decades after she portrayed Anita, Sharks leader Bernardo's girlfriend - and rescued Anita from the Jets towards the end of this 2021 reprise. Spielberg dedicated the film to his father, Arnold, who died during production at age 103.

If you haven't seen it, here's the studio publicity:



Monday 10th January


I'm startled by today's FT/Johns Hopkins new cases per 100k chart (click to enlarge) for selected European countries covering the entire period of the pandemic: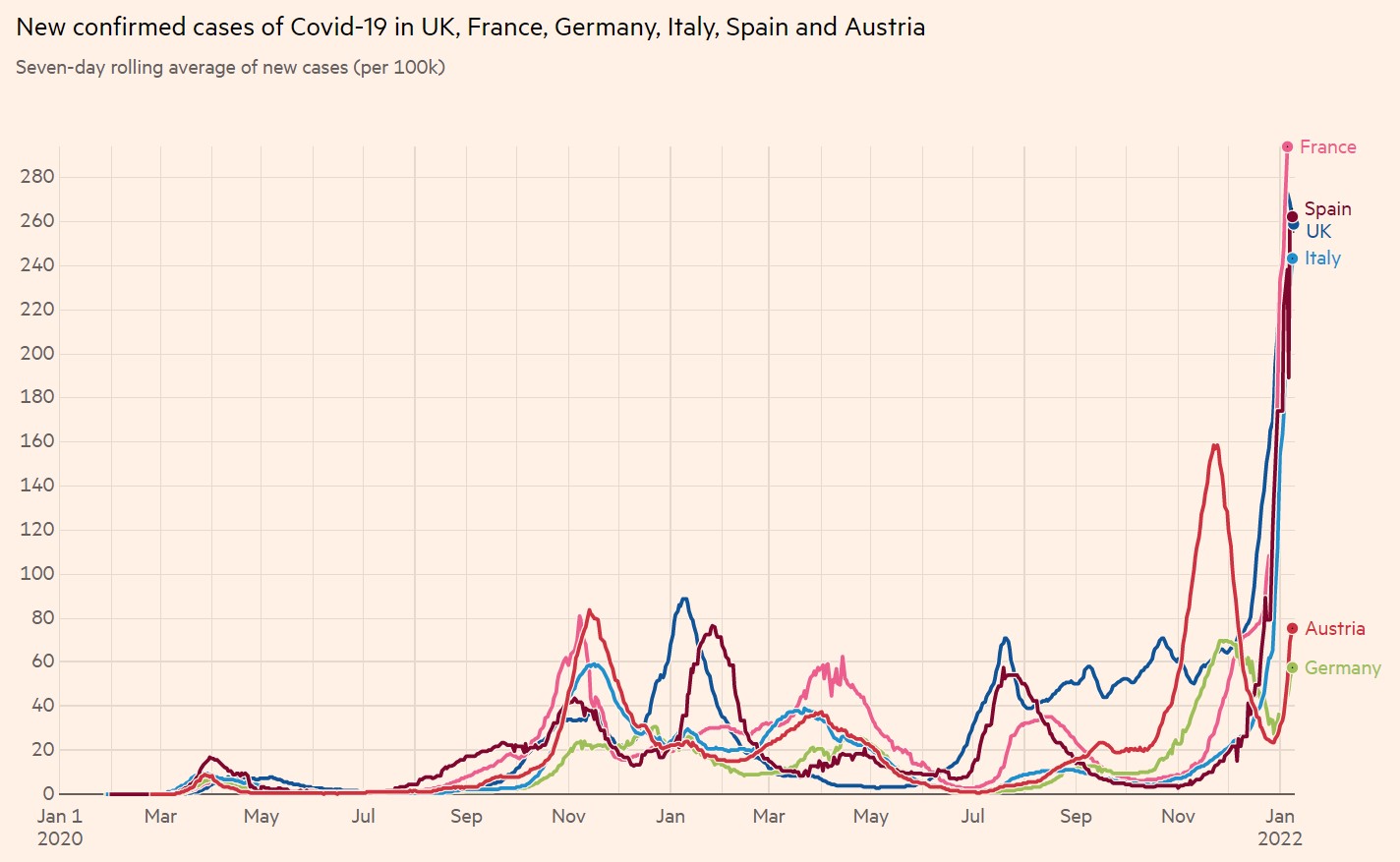 Compare with last January, when we were in a state of alarm, even panic. Nearly 3 times higher in the UK now.

We're trying to press on with "normality", aren't we? This morning I watched the kids going off to school from my office window. Parking spaces appeared in Middle Street as people went to work. Sarah went to a volunteer meeting in Gloucester, having done a lateral flow test.

I'm still erring on the side of caution. Passed on an exercise class today. I have only cooked one meal for friends in the last year. We received close family visitors over the festive period, but no others. I had New Year 'phone chats with three friends yesterday - they're doing the same.

I just don't want to get Covid. The evidence is that it wouldn't be as severe an experience as last year. The assumption then was that you might die. However, I'm not keen to find out.

Sunday 9th January


England the "global outlier", eh? This statement - video clip courtesy of The Guardian - by Welsh First Minister Mark Drakeford is quite a comment on leadership in Britain.




Somehow the sign language emphasises the madness.

Drakeford's not a party animal, is he? Just as well. Parties can get you into trouble - quite rightly if they're held in Downing Street.

It's disappointing if you're a supporter of the Union. Good sense exhibited in the Celtic fringe while confusion and sleaze reign in Whitehall. Mind you, it's an advert for devolution. The Welsh get the kind of steady-handed leadership missing in Boris's corridors of power.

You may have another view of course, particularly if you're a Welsh rugby fan or a Cardiff publican who would normally be expecting the windfall - £15,000 to the City Arms on match day - influx of fans for three contests at the Principality Stadium. There is a bitter irony in the Welsh Rugby Union's consideration of moving their Six Nations home games to English venues.

I've been looking at another source of coronavirus data - I generally rely on NHS and ONS statistics - namely that of the ZOE Covid Study, prompted by a Christmas telephone conversation with my cousin's wife. There's an app to allow you to report all your test results, and even just your general health. ZOE - from the Greek meaning "life" - states on its website that it


"is a not-for-profit initiative that was launched at the end of March 2020 to support vital COVID-19 research. The app was launched by health science company ZOE with scientific analysis provided by King's College London. With over 4 million contributors globally, the Study is the world's largest ongoing study of COVID-19 and is led by ZOE Co-Founder, Tim Spector [Professor of Genetic Epidemiology at King's College]."


Here are a couple of the study's latest charts (click to enlarge): 1) new cases, with a separate line for double-vaccinated people; 2) daily cases, detail of regions (notes: too few participants in Northern Ireland to generate a good estimate, care homes excluded as there is not enough data from the app to estimate this population).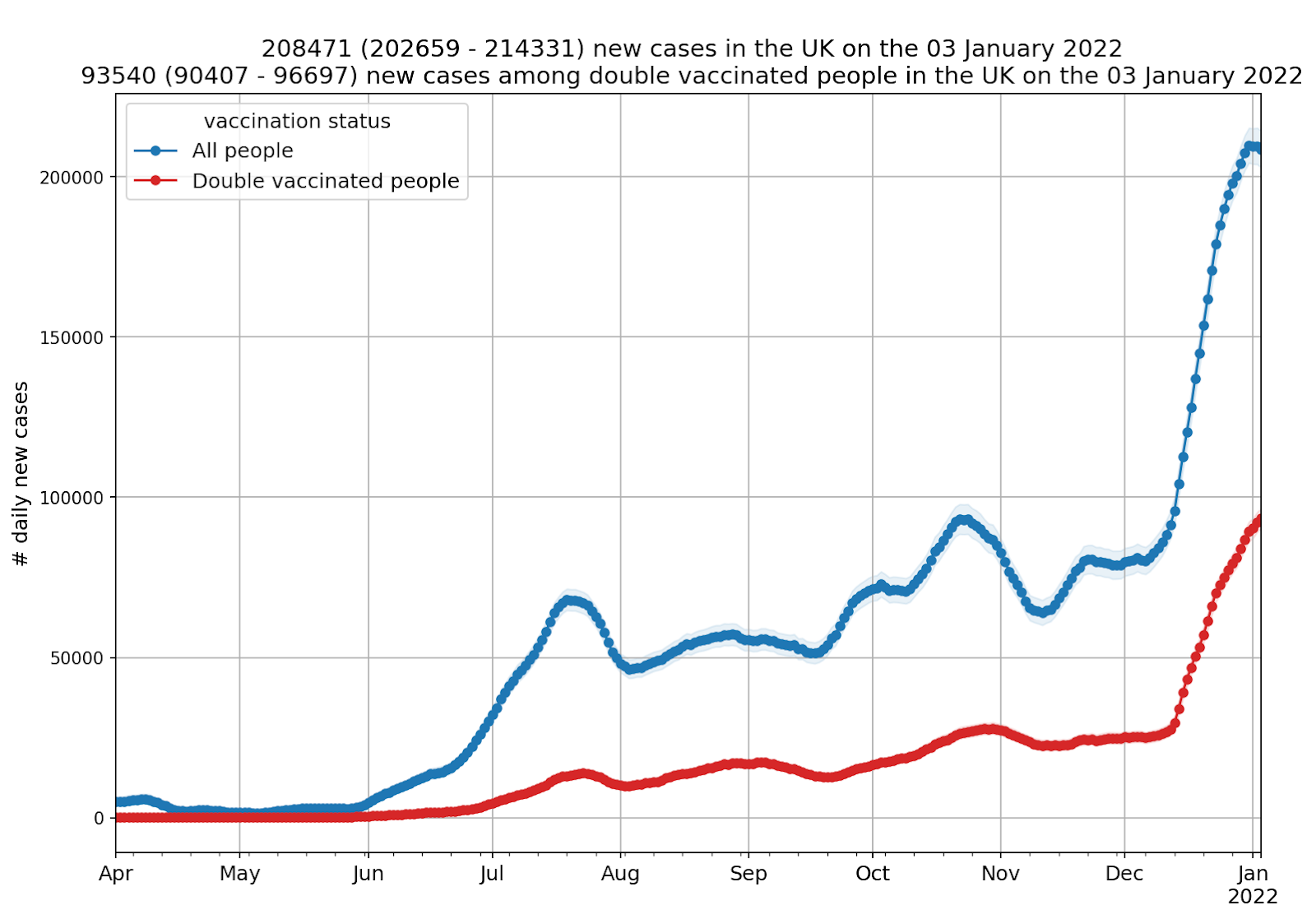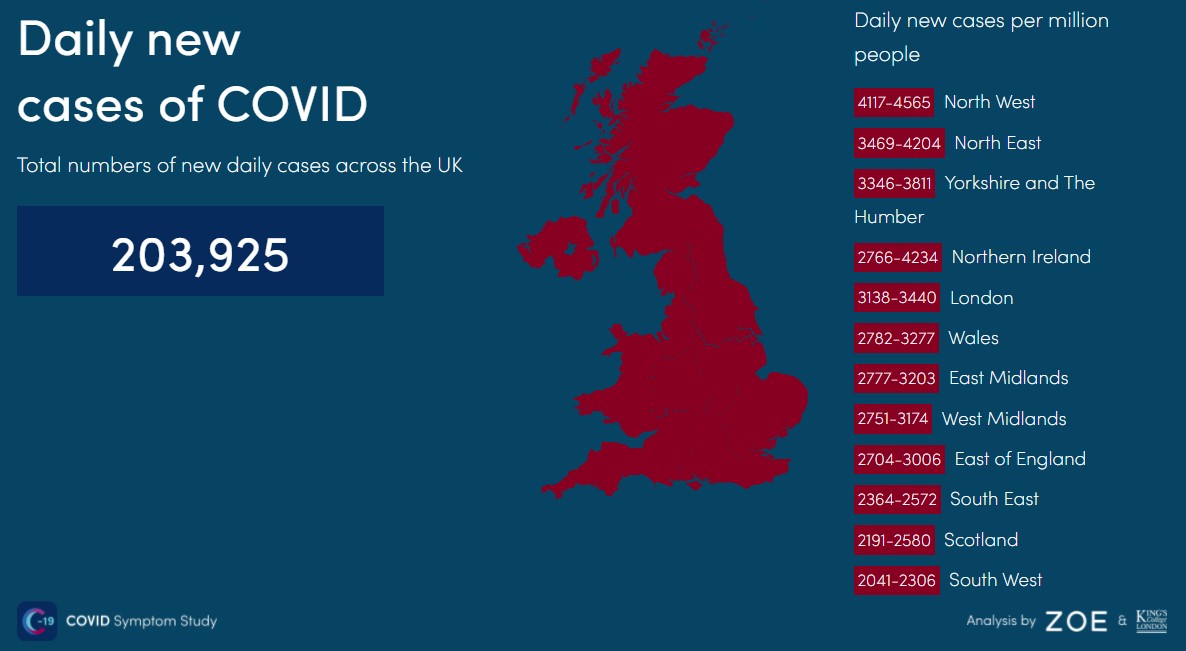 Dr Claire Steves, scientist on the ZOE COVID Study app and Reader at King's College, comments on the latest data:


"It's good news that the number of daily new cases has slowed for now. ZOE COVID Study data shows that this slowdown is being driven by cases falling in London and in younger age groups. However, it's worrying to see cases increasing in the over 75 age group. This is the group we need to protect as they are the most likely to be hospitalised as a result of a COVID infection. It's too early to know if cases have truly peaked in London, as schools reopen after the holidays. We've seen school terms driving infection waves throughout the pandemic. The health and care systems are already under huge pressure, so we all need to take personal responsibility for limiting the spread of COVID. This could be in the form of regular testing, wearing masks, staying away from busy crowded places, meeting up outside and getting booster vaccines."


I'm on board. And, yep, worn down by it all. That's before you think about the families close to the 150,000 who have died in the UK - and 5.47 million worldwide.

Still - trivial and meaningless in comparison - I'm trying to press on with positive projects. As promised last Thursday, I retrieved the harmonica that had fallen down the back of my desk. Now I'm working through Blues Harp 101 tutorials on YouTube.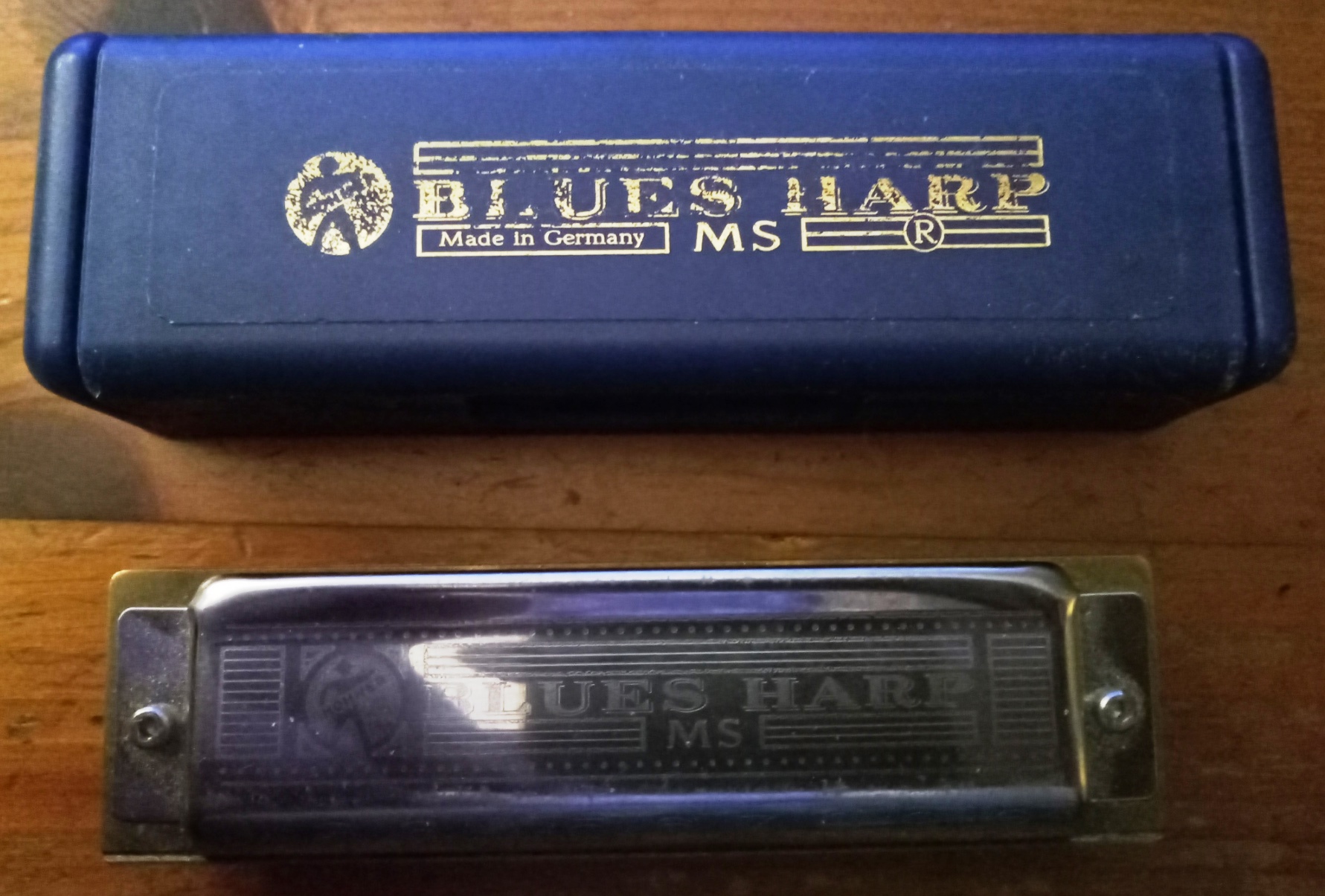 One last thing. I write this at 7:55am. England have held on for a draw at the Sydney Cricket Ground, five minutes ago, with only one wicket in hand. 39-year-old fast bowler Jimmy Anderson - not out 0 - blocked the last six balls to prevent Australia going 4-0 up in the Ashes, eliminating the prospect of a series whitewash. Hardly a triumph, but it's something 😅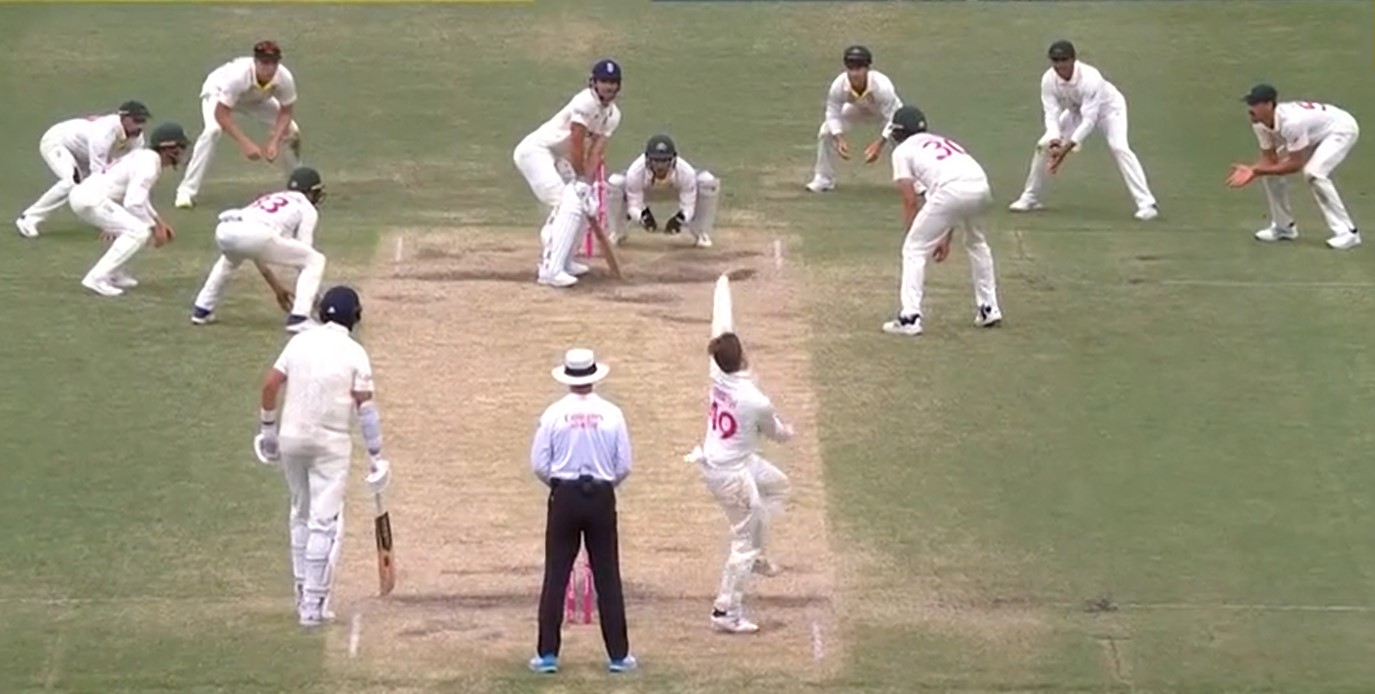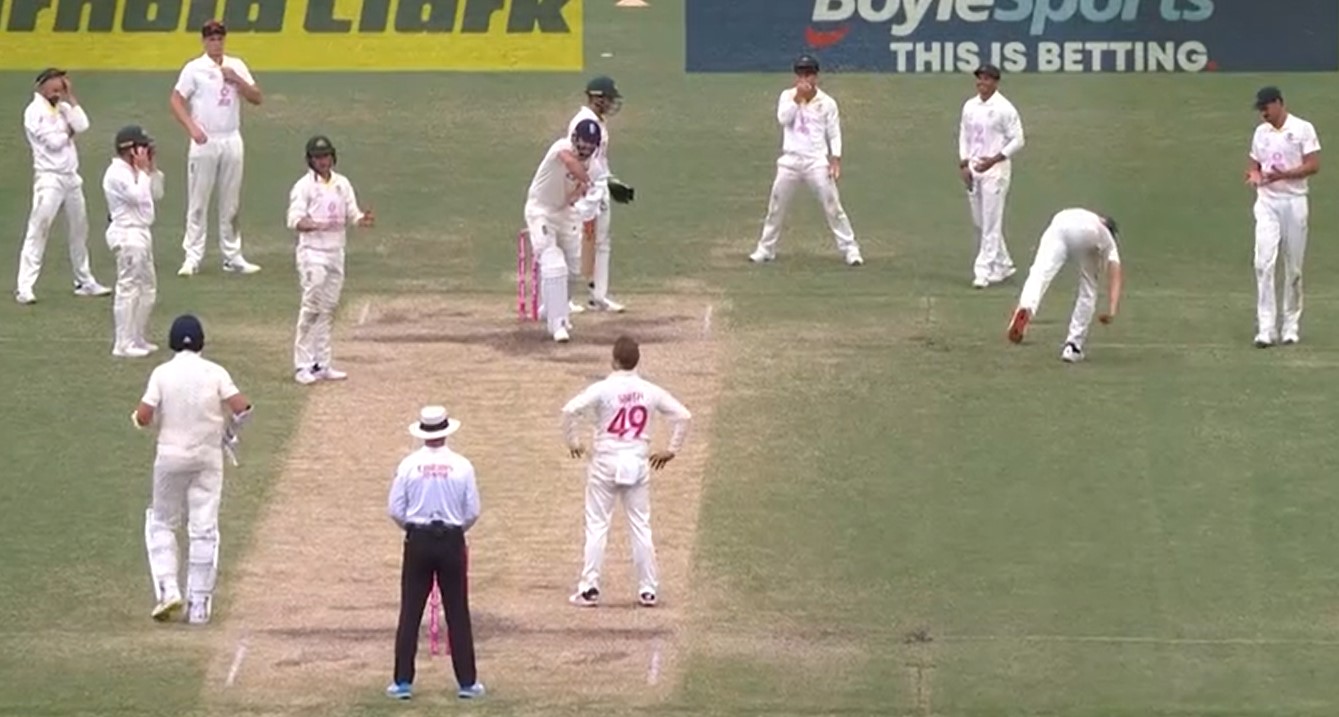 Friday 7th January


The daily email I've received from the WHO has me thinking about the relationship between private and public - or global - responses to the pandemic. The main content of the email is Director-General Dr. Tedros's New Year Covid briefing.

What is my personal reaction to the present status of Omicron? I'm still adjusting my behaviour away from pre-pandemic "normal". I don't go into crowded places. I always wear a mask in the local small shops, even if there are no other customers. We have the annual 'feast' celebration of our local walkers' group on Saturday - but I won't be going.

Son Ben has been eager to get the family together for a summer holiday. One possibility is a return to Algajola in Corsica, courtesy of our friends Ian and Ali. How realistic is that? What travel rules will be in force by mid-summer? Will the efficacy of our boosters have waned by then?

Dr. Tedros's briefing remarks are all about the imperative of vaccine equity. Here's the full text (5 pages):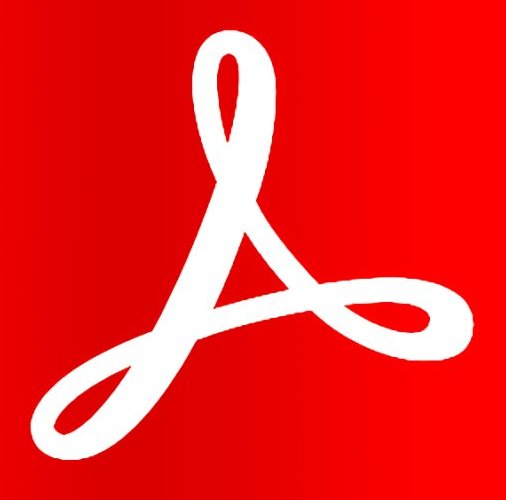 "While some countries have had enough personal protective equipment, tests and vaccines to stockpile throughout this pandemic, many countries do not have enough to meet basic baseline needs or modest targets, which no rich country would have been satisfied with. Vaccine inequity is a killer of people and jobs and it undermines a global economic recovery.

"At the current pace of vaccine rollout, 109 countries would miss out on fully vaccinating 70% of their populations by the start of July 2022. The essence of the disparity is that some countries are moving toward vaccinating citizens a fourth time, while others haven't even had enough regular supply to vaccinate their health workers and those at most risk. Booster after booster in a small number of countries will not end a pandemic while billions remain completely unprotected."


We can take care to protect ourselves and our community. How do we engage in the world-wide battle? Because that is what will free us all from coronavirus.

Thursday 6th January


There are many things I could write about today: Boris's adherence to Plan B, the easing of Covid testing rules, the Colston Four acquittal - I am tempted by that - Tony Blair's knighthood, No-vax Djokovic's Australian visa. But I'm going to give them all a miss. I'm sure you've seen the coverage.

Instead, I'll concentrate on 2 minutes 35 seconds of delight. Mostly the 35 seconds.

My Irish correspondent asked me yesterday, "How is the harmonica coming along?" A fair question. We're six days into January and it's on the 2022 list, but I'm slow out of the blocks. With a twinge of guilt, I had to admit that I hadn't started. In fact, the said blues harp is stuck down the back of my desk.

Today I will dig it out.

My inspiration is one record above all others: "My Babe" by Little Walter, real name Marion Walter Jacobs (May 1, 1930 - February 15, 1968). The song was written by Willie Dixon, released by Walter in 1955.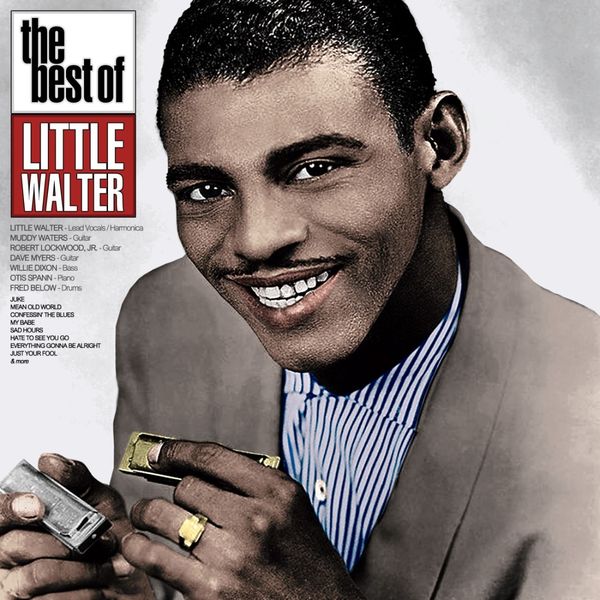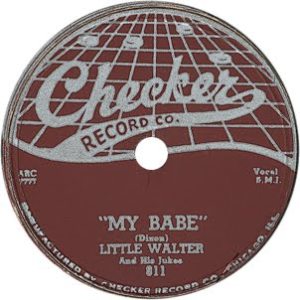 After just under a minute, there's the solo. Everything I love in the best blues: sparse, un-showy, tuneful, rhythmic, small-but-perfectly-formed.



Wednesday 5th January


With many football clubs affected by adverse Covid results, spare a thought for one beleaguered manager: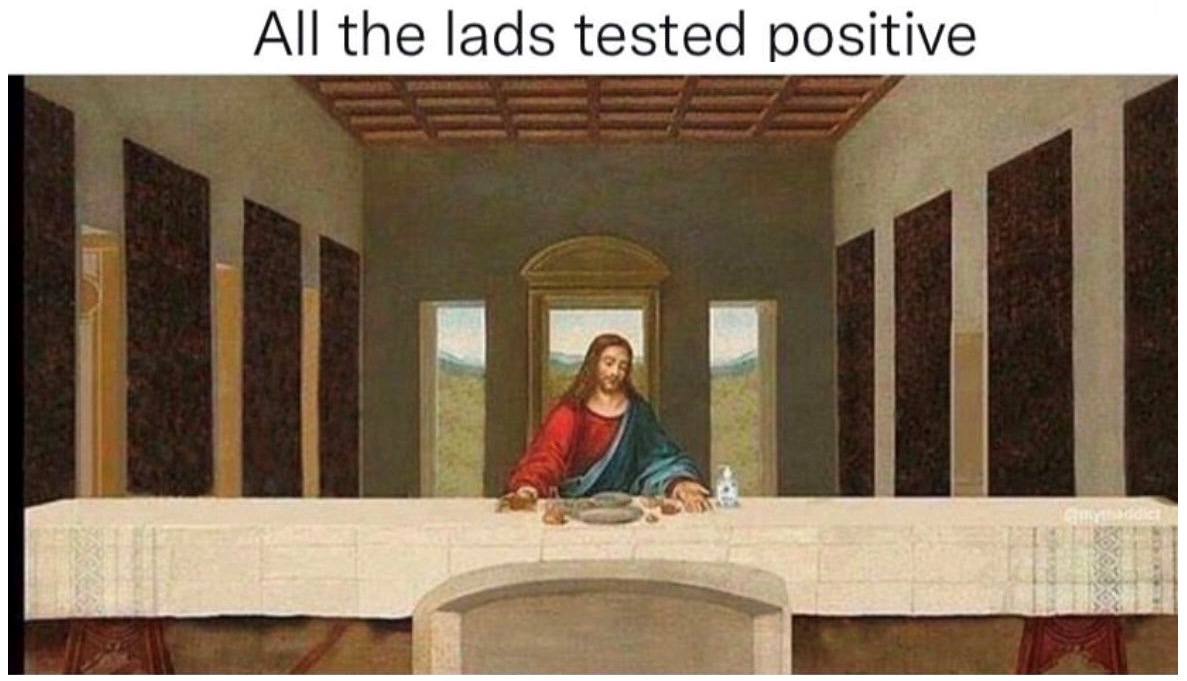 In response to criticism about test scarcity, Boris's team has launched a cheap quick-and-easy supply-chain-free solution: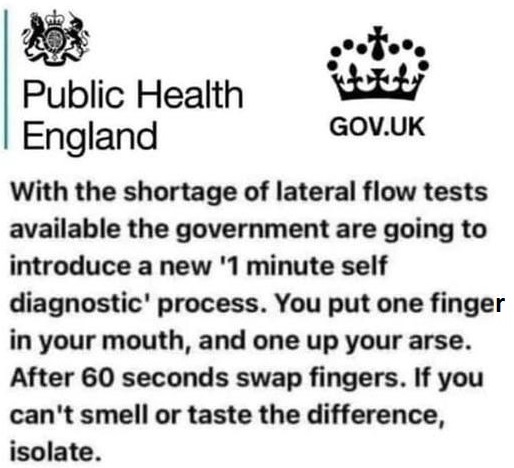 Tuesday 4th January


I said on New Year's Day that I was going to pay less attention to Covid. Hmmm. It's difficult to avoid. Omicron numbers rise. The effects may be milder, but the pressure on the NHS increases.

However, these two charts tell a better story than a year ago: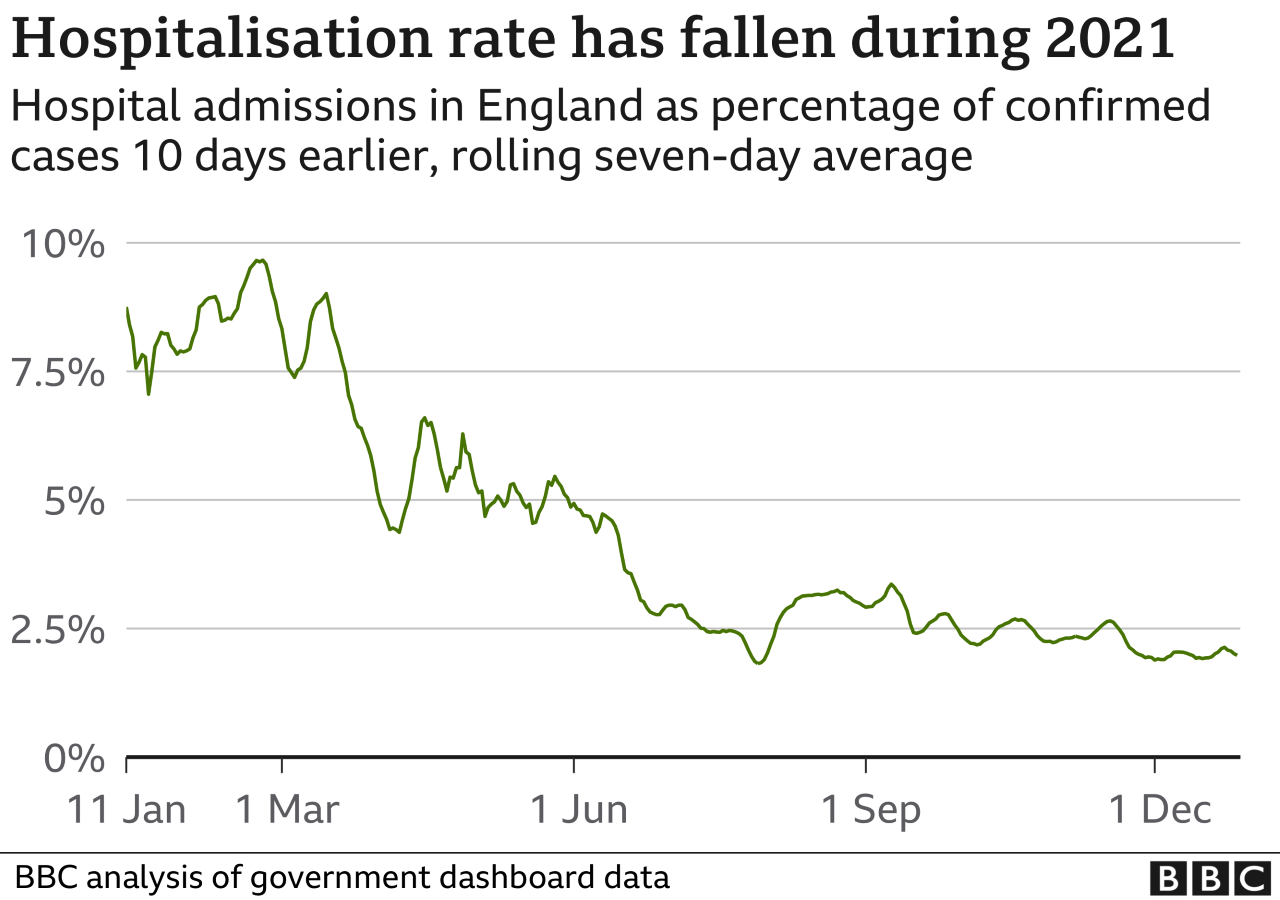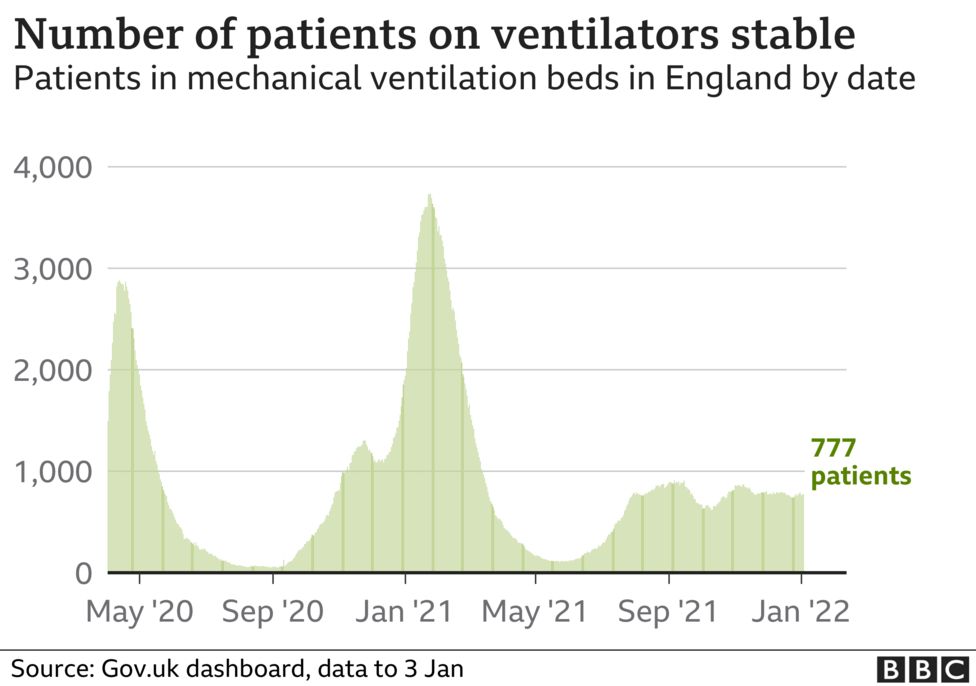 This is surely down to vaccinations, isn't it? Despite the pernicious peddling of misinformation by the anti-vaxxers.

In Stroud, we see a reflection of the national statistics. A marked rise in infections, but fewer deaths than in previous periods of the pandemic.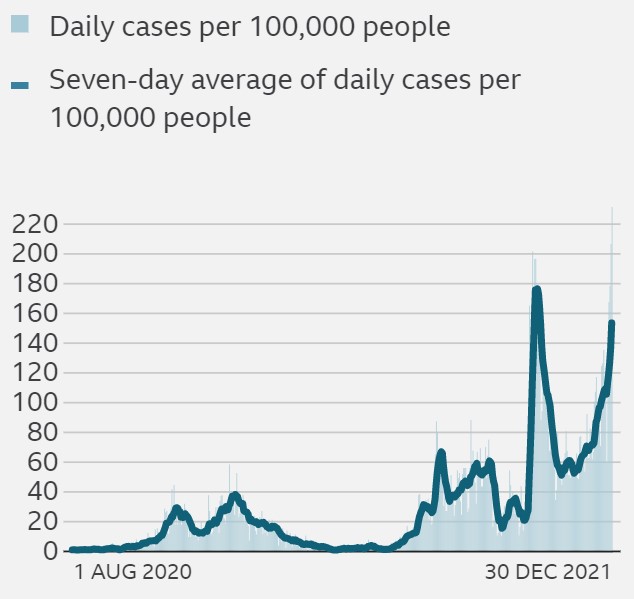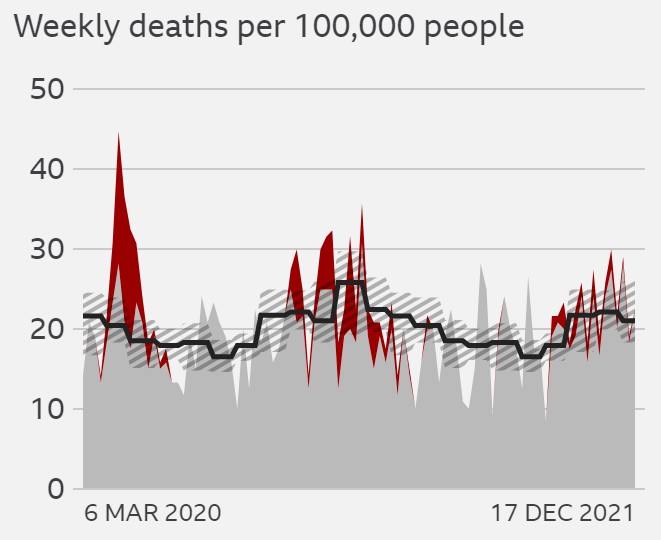 Endemic? Learn to live with it? As a retired person - I can. But with an increase expected in absences from work, the NHS pressures, hospitality businesses still impeded - the country cannot operate at anywhere near full throttle.

Is it any kind of normal? An unsettling background to attempts to lead a regular everyday life. Kids having to wear masks in schools? How helpful to learning is that? I can't do anything useful while wearing one. Breathing impeded, glasses steaming up. I still haven't ventured into any crowded space.

Still, for two weeks the days have been getting longer.

Monday 3rd January


WHO Director General Dr. Tedros Adhanom Ghebreyesus issued a New Year message last Thursday titled "My hope for ending the COVID-19 pandemic in 2022". It started:


"With the curtain closing on 2021, we are faced by a sombre milestone, and a stark choice. This New Year's Eve marks the second anniversary of the COVID-19 pandemic, serving as a poignant reminder of what we have achieved, gained and lost, as a global community, in our collective response to a truly global crisis. It offers a moment for pause, reflection and, I urge, renewed action to end the pandemic in 2022.

"The power is in our hands to change the course of this crisis once and for all. We have all the tools, the resources and the reasons ... to end this calamity."


He pointed out, as he always has, the immorality - "narrow nationalism, me-first approaches, vaccine hoarding" - of global vaccination inequity. He also celebrated positive progress:


"1) the unparalleled scientific collaboration that has led to 10 vaccines receiving WHO Emergency Use Listing to protect people from serious illness and death; 2) over 8.5 billion doses of vaccine have been administered globally, saving millions of lives and reducing untold suffering; 3) new treatments have been developed that can boost access and reduce deaths."


Here is the full text of Dr. Tedros's message: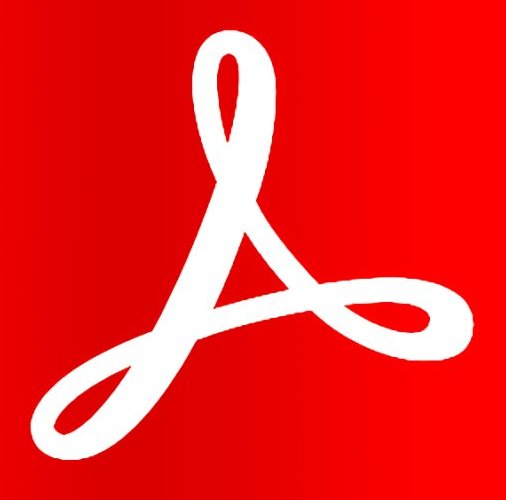 I remain, like most not in the anti-vax camp, dazzled by and thankful for the work of scientists over the last year. The rapidity of vaccine development ... they said it couldn't be done, even the über-evangelist Bill Gates. Last week we saw the approval of yet another - I mentioned three on 3rd December👉- antiviral treatment, Paxlovid, designed to block an enzyme the virus needs in order to multiply. Clinical trials showed that it reduced the risk of hospitalisation or death by 89% in vulnerable adults.

The scientists have done their bit. Can we expect the politicians and Big Pharma to do theirs? As Tedros said, "it comes down to a matter of will."

Sunday 2nd January


I'm heartened that son Ben still defies the obstacles that Brexit places in his path. He and partner Soph spent Christmas in Galicia. The European adventure continues.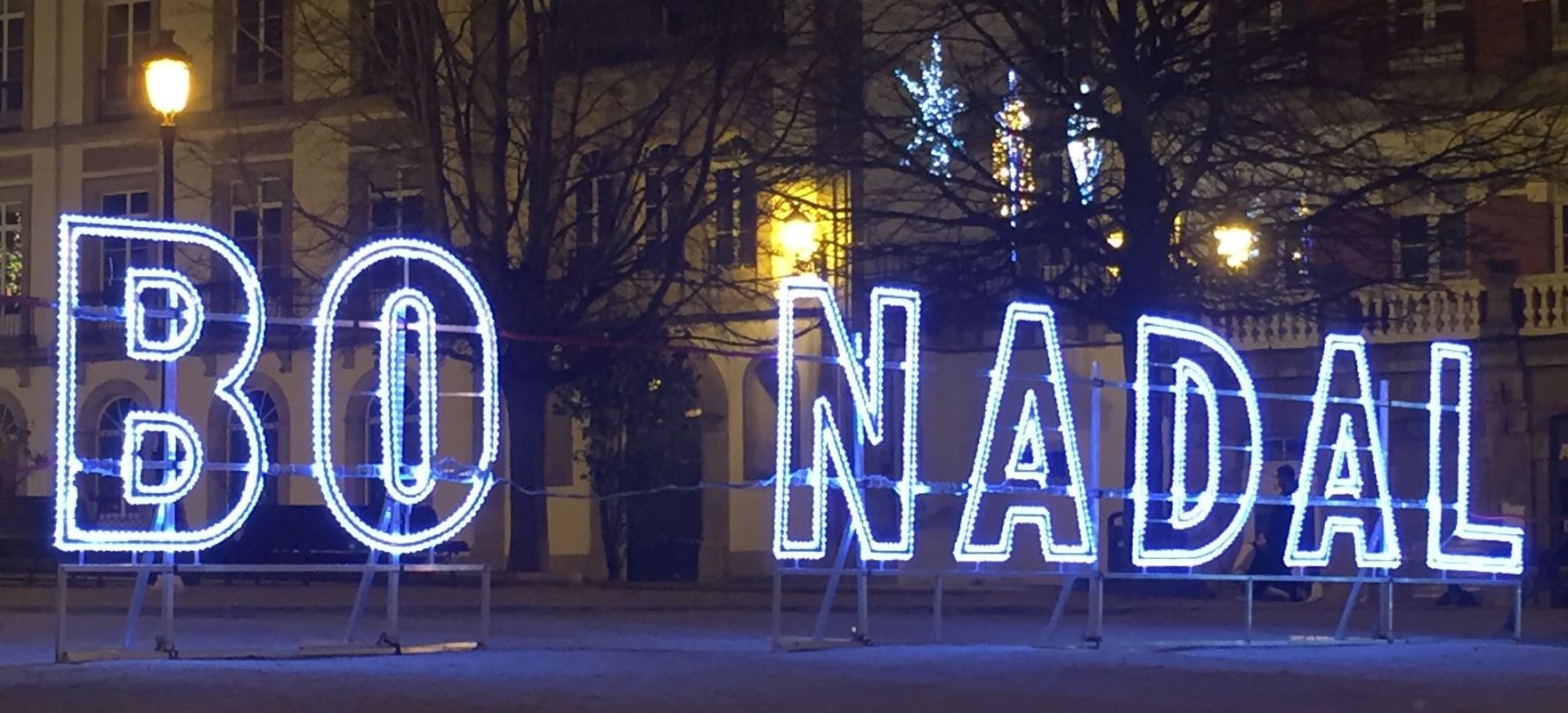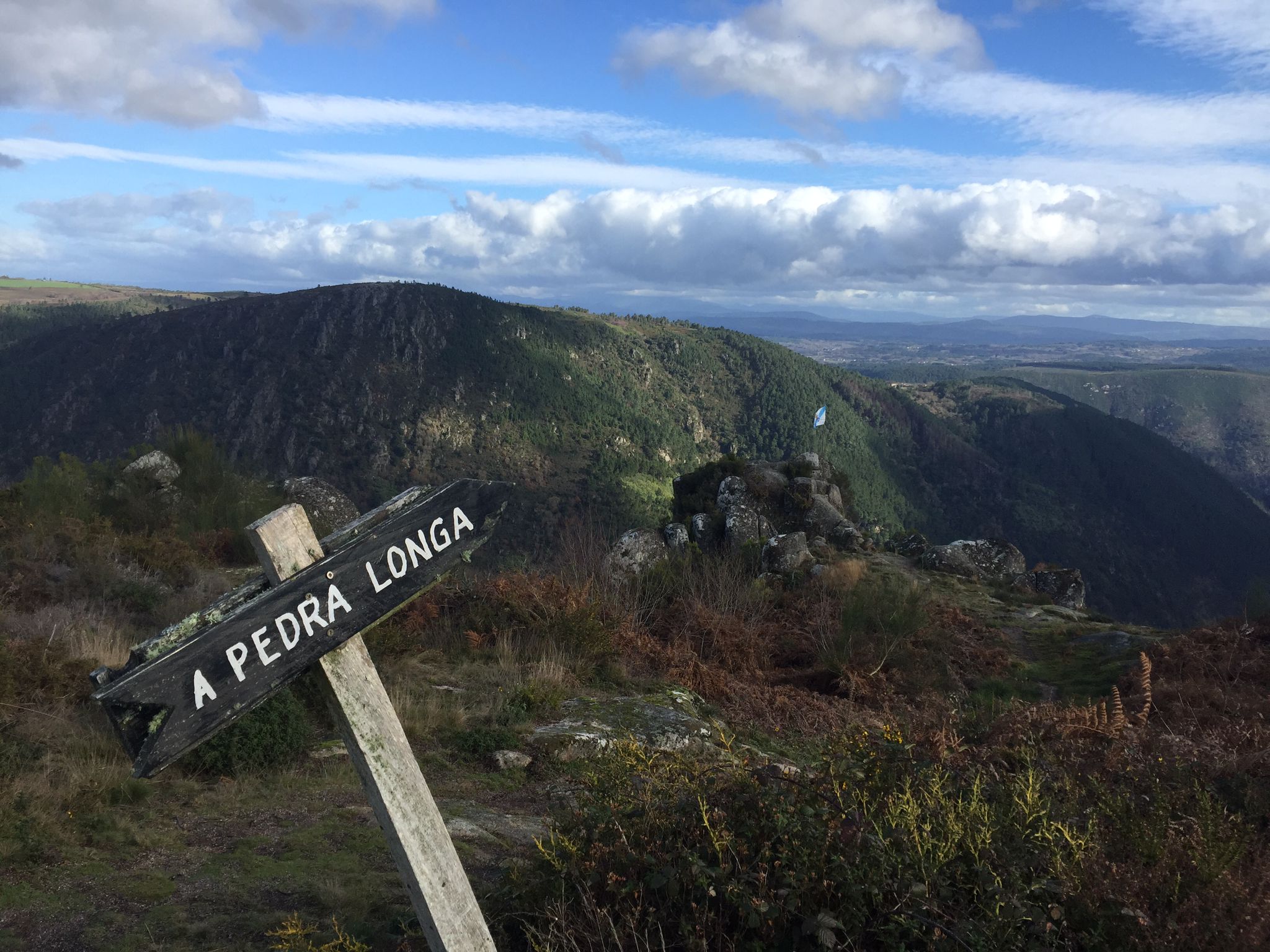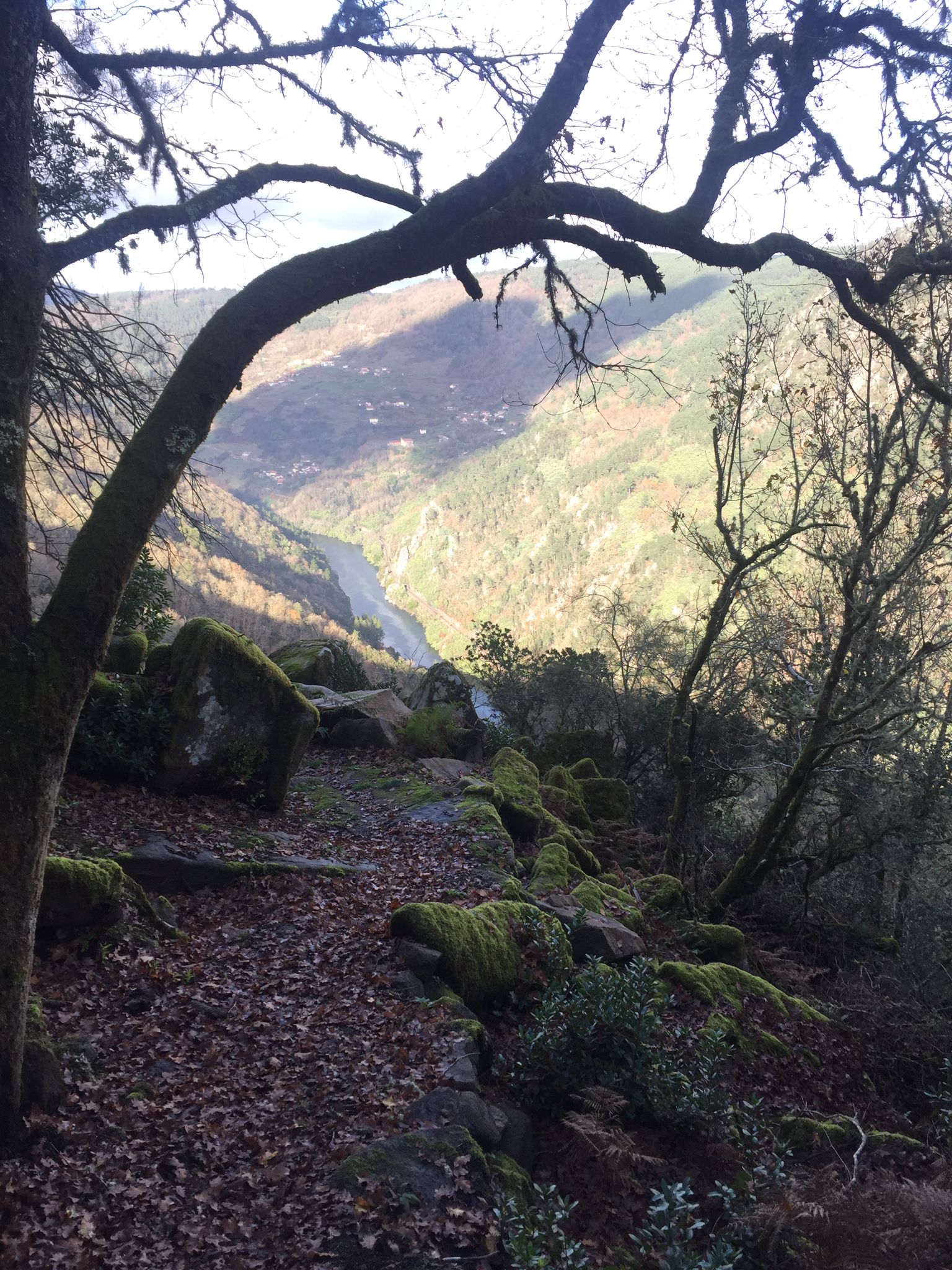 Saturday 1st January




650 days have passed since I started this blog. Difficult days for the world.

You may have noticed that "Whatever I Fancy" now has pride of place at the top.

Climate and Covid haven't gone away. I'm just not going to pay them such singular attention. I've always allowed myself a licence to digress; this is different, it's more deliberate, not merely surrendering passively to casual distraction.

It's partly an act of self-preservation. How much can anybody take? And I say that with the acknowledgement that the NHS in particular has no choice. I began the blog as a way of navigating through the pandemic, to digest and dissipate the experience by digging into detail and analysis. The problem is that the process - of questions, research, understanding - has meant that I feel over-exposed to very gloomy material. I'm sure it will be impossible to avoid dark news - it's the default media output - but I aim to seek out the light as well.

My New Year resolutions reflect that intent - and recognise the shrinking commodity of time. This summer I will enter my eighth decade. The catchphrase rattles in my head: "If not now, when?" If there's anything I want to do, it's time to get cracking. If there are changes to be made, the moment has arrived.

2022 isn't starting well - Omicron pervades, Brexit casts a shadow, the global response to climate change is perilously incomplete and slow, significant cost-of-living increases are in the pipeline. The challenge is how to combat rather than succumb to the pessimism.

I'm planning to practise what you could call "active inversion". Instead of regret, concentrate - as a matter of course, a self-imposed mandatory counter-thought - on what's gone right. How might it be possible to switch to the positive flipside of bad stuff? I think of the smothering British winter weather. Well, we're threatened neither by drought nor famine. Start with gratitude.

With the big challenges, what influence can we possibly have? About the only way we can respond in the face of political immorality, government corruption, corporate greed, billionaire wealth, wilful climate damage - is to do the right thing ourselves, in the hope that there is a multiplying effect which ripples outwards. I'll borrow the words of the recently departed "Arch":